January 9, 2020
How To Protect Your Beaumont Pantries From Pests
There are many pests that get into stored foods. But there is a select group of pests that go by the name pantry pest. Why? Because these pests don't just want to get into your pantry; they want to live in your pantry. Unlike cockroaches, rodents, flies, silverfish and many other bugs that can get into a pantry, pantry pests get in and stay.
Pantry pests are also called stored-product pests. This is because they lay their eggs in stored products like cereal, grain, corn, rice and more. It is important to understand that, while they can do this by getting into your home from the outside, often they do it before your grocery products get into your home. If you want to protect your pantry foods from being infested by worms, beetles, caterpillars, weevils and moths, you need to do more than create a pest control barrier around your home and keep your screens in good working condition. You need to consider pantry maintenance.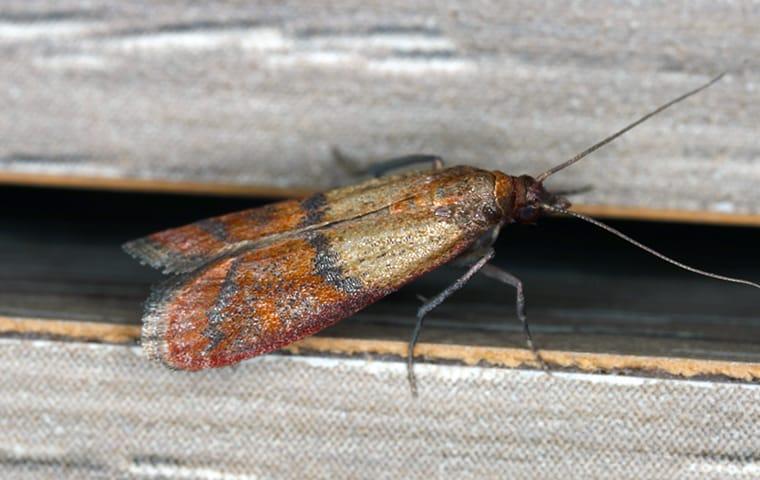 What is pantry maintenance?
This is the process of managing your food in a way that counteracts the threat of pantry-food pests. Here's what you need to do and why it is a good idea to do it.
Put your pantry foods in plastic or glass containers. There are two reasons for this. The first is to make sure pantry pests are contained. If you get a product that has eggs in it and the eggs hatch, the container will keep the insects from spreading to other products in your pantry. The second reason to use these containers for your stored products is so that you can see into them. This is especially true for glass. When you can see into your containers, you're able to detect webbing, worms and insect activity. It is gross, but you'll be glad when you catch them before you consume them.
Check packaging at the store. It is wise to always check for holes, tears or rips in food packaging. This is one of the ways pantry pests can get in. By making sure your packages are sound, you eliminate one factor that leads to infestation.
Look for Indian meal moths. When you purchase stored foods, keep an eye out for tiny tan and orange moths. If there are moths, there are sure to be larvae nearby. Indian meal moths don't eat anything. They only live to reproduce. It is their offspring, the tiny little caterpillars, that eat pantry foods. So the moths don't travel very far.
Rotate foods. If you don't use containers, be sure to put new food to the back of your shelves and older food to the front. Mark your packages clearly, so you know the due dates. Remove products that are past their due date.
Pantry Pest Extermination
If you already have pantry pests, you're probably wondering, "How do you kill pantry bugs?" or, "How do you get rid of pantry pests?" These are hard questions to answer. A pantry pest infestation can be complicated. It requires a meticulous process of examination and containment. You could attempt to tackle this one on your own, but it could lead to a spread of the infestation.
Are pantry pests dangerous?
No. These insects are not known to spread illness. Their focus on infesting stored products and remaining in the pantry location makes them a low risk for illness. Cockroaches, ants and other pests that go from trash cans to pantries are the pests to be concerned about. But it is still unsettling to have bugs in your foods.
If you're dealing with pantry pests in your Beaumont pantry or kitchen, reach out to Bill Clark Pest Control. We can help you isolate the problem and get rid of those bugs. Reach out to us for immediate assistance.
< Previous
Next >