March 7, 2019
How To Prevent Spring Cockroach Infestations In Southeast Texas
Are there any pests more disgusting than cockroaches? If you looked hard enough you may be able to find a few, but it is no secret that cockroaches are high up on the list. It is also no secret that cockroaches do not belong anywhere near your home. You do not need the diseases they carry or the filth they track around on the bottoms of their feet. What you need is professional cockroach prevention to keep them away.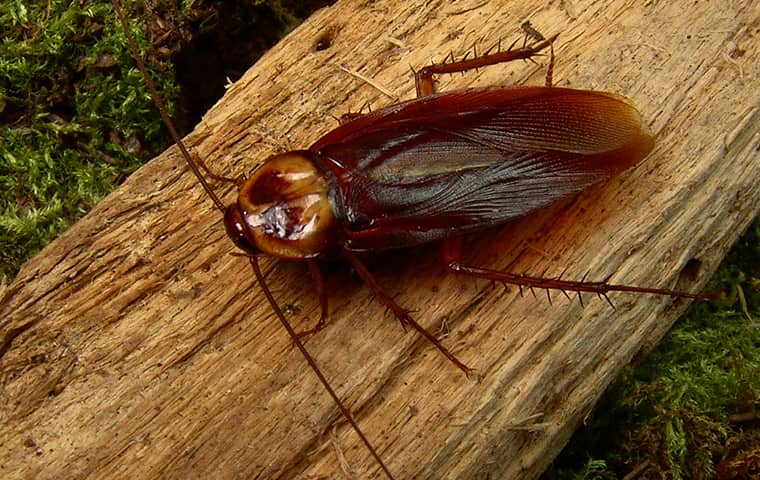 Factors That Lead To Increased Cockroach Presence
Cockroaches are pests that love moisture and heat. Naturally, the warmer and more humid the weather is here in Southeast Texas, the more they will thrive. In the same way, the warmer and more humid your home is the more likely they will be to invade and stick around. Add inaccessible food sources, and you have the perfect storm for cockroach activity. Now, there's not much that we can do to change our climate here in Texas, however, we can change other factors in our homes. Here are some great places to start.
Steps to Take Right Now To Keep Cockroaches Away
If you do not already have cockroaches living under your roof, it is not too late to deter future ones from getting inside. The best way you can do this is by reducing the factors mentioned above. The two biggest factors we can affect are moisture and food sources. Here are a couple of simple tips to follow to reduce these things.
■ Clean in places you wouldn't usually clean, such as under the fridge and between the side of the stove and cabinet. Most commonly, cockroaches scavenge for food in these tight locations, in fact, it is where they prefer to be.
■ Look for leaks around your home. If any of your pipes, air conditioning units, or appliances are leaking, they could be providing cockroaches with the moisture they need to thrive.
■ Thoroughly wipe down food-preparation and eating areas after using them. Cockroaches will often scavenge for leftover food at night after you go to sleep.
■ Consider installing dehumidifiers and/or fans in particularly humid areas of your home such as basements and crawl spaces. This will keep these areas dry and less attractive to cockroaches.
Why Call The Pros ASAP If Cockroaches Get Inside
When it comes to dangerous pests, cockroaches are often underestimated. Although it is true that they are creepy and dirty, what many people do not consider is that they can spread dangerous diseases and sickness to you and your family when they invade. For this reason, if you find cockroaches inside your home, let the pros here at Bill Clark Bugsperts help. For your very own friendly, highly trained pest technician, give us a call today! We would be happy to find a solution for you.
< Previous
Next >