August 20, 2019
How To Prepare For The Late Summer Tick Activity In Beaumont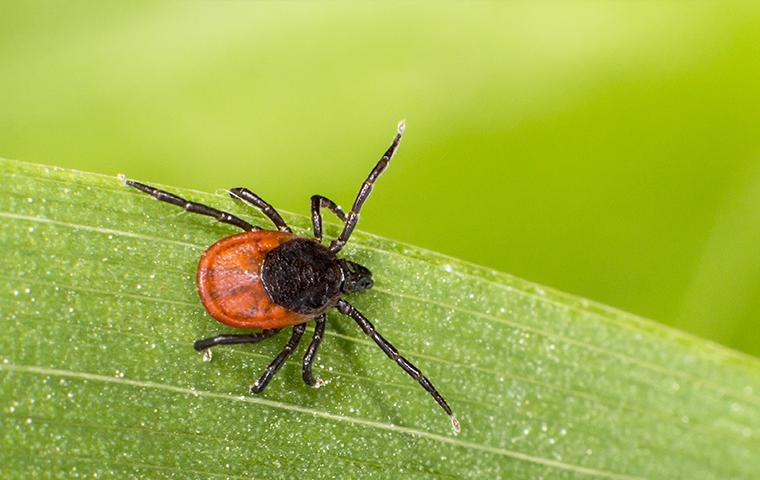 The end of summer is almost upon us and Beaumont residents are wondering where the time has gone. Chances are you were busy with projects at home, having fun with friends, or spending time away on vacation. And while you were busy, ticks have also kept themselves busy breeding and reproducing throughout the entire season. During the months of June, July, and August, tick nymphs fed on the blood of pets, wildlife animals, and humans. And now those nymphs are molting and reaching maturity. As we head into fall, tick populations will be at their highest for the year and the risk for being bitten increases exponentially.
Tick Prevention Methods For Beaumont Residents
Thankfully, there are a few prevention steps you can take to prepare for this tick population boom before it peaks, which will reduce your chances of getting tick bites this season. Keep in mind that none of these prevention tips will keep you 100% protected from tick bites.
Keep bushes, tall grass, and thick vegetation cut away from your property. Ticks crawl onto these and wait with outstretched legs for a host animal to walk by. Once an animal or human passes, they can quickly crawl on and begin feeding.
Check your clothing and skin for ticks after spending time outdoors. Ticks can be hard to spot on your clothing, so consider using a lint roller to pick up ticks you might not have seen.
Keep your pets protected with veterinarian-approved flea and tick collars.
If a tick has managed to bite you, grasp the head of the tick firmly with a pair of tweezers and pull it off gently. Keep this tick sealed in a plastic bag in the freezer for a week in case symptoms of tick-borne diseases start showing and you need to visit the doctor.
When hiking, stay away from leaf piles, tree branches, and thick brush. Try to stay in the center of the trail.
Ticks are difficult pests to manage, especially when tick populations are at their highest. Prevention methods can reduce your risk of being exposed but they won't always solve your problem. If prevention fails, calling a licensed pest control expert is the smart choice. Bill Clark Bugsperts offers quality flea and tick control options for Beaumont residents. Keep yourself protected this tick season with the professionals here at Bill Clark Bugsperts!
< Previous
Next >