November 12, 2021
How To Get Rid Of Roaches On Your Beaumont Property For Good
Cockroaches are pests that will infiltrate homes, restaurants, schools, and anywhere else that food is being prepared or consumed. Dozens of species are found in the U.S., appearing in various colors with flat bodies, long legs, and antennae. Most types are equipped with wings, yet many are incapable of flying and instead scurry on foot. The females generally produce 12 to 25 eggs per cycle, which are contained in a capsule known as an ootheca. The offspring develops from an egg to a nymph before reaching adulthood.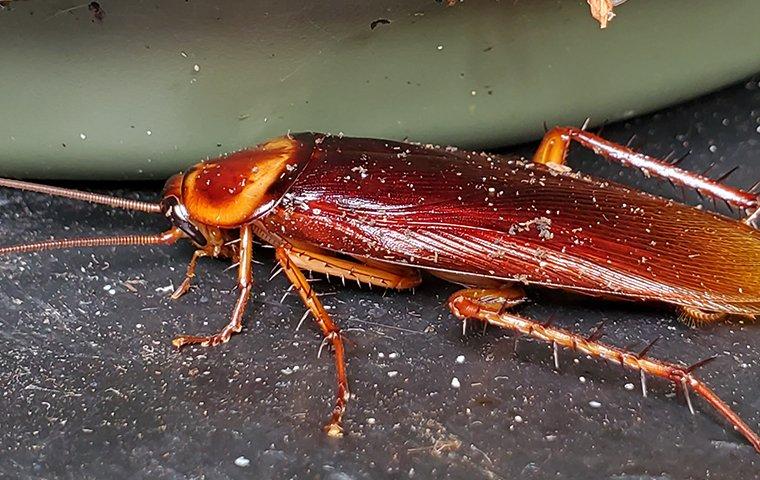 Types Of Cockroaches In Beaumont
Many types are common in the Beaumont region, including:
The American cockroach: The body of an American cockroach is usually more than one inch long, has a reddish-brown appearance with yellowish markings, and is equipped with wings.

The Brown-banded cockroach: Believed to have reached the U.S. aboard vessels from Cuba, the brown-banded cockroach exists in hot climates. Their bodies are light or dark brown and have wings; however, only the males can fly.

The German cockroach: The German cockroach is a smaller type with a brownish appearance that often infiltrates homes and businesses that serve food, including restaurants, hotels, and various institutional environments.

The Oriental cockroach: The oriental cockroach is often referred to as a "water bug" and has a smooth black body that is typically one inch long.
The Threats Posed By Cockroaches
Although they do not bite or stings humans, cockroaches are known for having regular exposure to bacteria and parasites. They will contaminate sources of food that may cause salmonellosis, dysentery, and other harmful conditions. The combination of the skin that they shed and their excrement may create foul odors and trigger allergic reactions.
The Difficulties With Stopping Infestations
Cockroaches are known for being incredibly resilient and capable of withstanding bugs sprays and other agents. They can go long periods without food and will consume most of the foods that humans do, as well as hair, soap, glue, and much more.

One of the keys to reducing the likelihood of facing intrusions from cockroaches is eliminating possible food and water sources. Adopting diligent cleaning practices is critical, particularly in kitchen areas. Best practices include wiping down countertops, sweeping crumbs off floors, and placing leftovers in the refrigerator or durable, sealed containers.

Avoid leaving dirty dishes or uneaten pet food bowls out overnight, and ensure that trash cans containing food scraps have a tightly fitting lid. Limit excessive water by promptly fixing leaking pipes or dripping faucets.

Minimize the possible entry points to the home by filling any structural cracks with sealant, applying weatherstripping around window seals, and installing sweeps along the base of exterior doors.
Benefits Of Consulting With A Pest Control Professional
Some property owners mistakenly will purchase do-it-yourself treatment options that are marketed using overhyped claims of effectiveness. These mass-marketed products, such as aerosol sprays, baiting stations, traps, and others, often demonstrate very mediocre results that create further frustration. To make matters worse, some of these options could contain harmful chemical agents that pose potential health risks.
Leading Pest Control Company In Beaumont
The experienced team of local professionals with Bill Clark Pest Control now offers a variety of year-round property protection plans proven to be safe and effective. These ongoing packages involve quarterly treatment visits by one of our trained experts that protects the premises from more than 13 of the leading pests that plague property owners in this region. All of the options include our re-treatment warranty that ensures total customer satisfaction, and we also offer optional services that include rodent control and fire ant protection.

As a local organization that has proudly called this region home for more than 50 years, our team is also committed to protecting members of the Beaumont community and the environment. We operate safely using many of the latest products and comply with product labeling standards and the many other guidelines of local, state, and national regulators. Contact us today to schedule an onsite consultation.
< Previous
Next >