June 10, 2019
How Ticks Get Into Beaumont Yards During The Summer
There are many creatures in life that are considered parasitic pests, but what does it mean to be parasitic, exactly? A parasite is defined as "an organism that lives in or on an organism of another species (its host) and benefits by deriving nutrients at the other's expense." This is what ticks are, and why you most likely only see them if they are crawling on you looking for a blood meal. If this is a common occurrence for you during the summertime, we may know the reason why.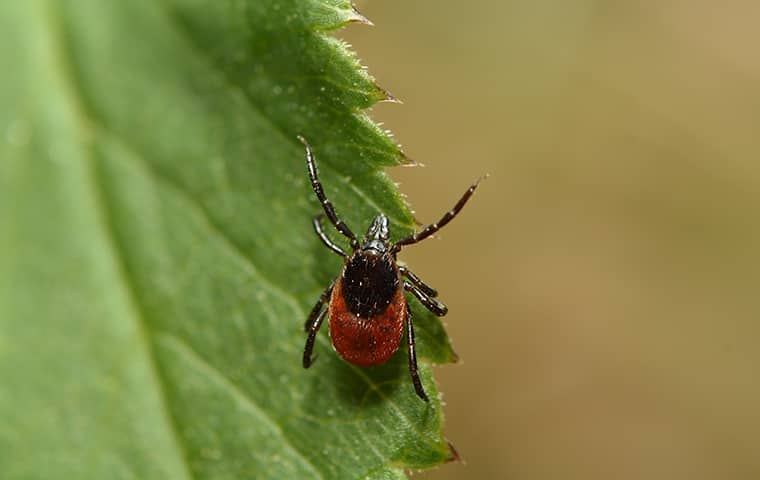 Factors That Lead To Tick Infestations In Summer And Fall
Have you ever wondered where ticks come from? It can seem like they appear out of thin air when we find them on our legs, arms, or pets. This isn't random. Because ticks are parasitic pests, it is common for them to wait in areas where they can hide, and where potential hosts wander. For a tick, their host could be anything as small as a mouse or as large as an elephant. As long as the creature has blood for the tick to drink and there is a way for the tick to latch on, you can be sure that creature is a viable host for ticks.
When in the wild, ticks prefer to hide in areas that are shady, high in humidity, and covered in plant growth. This is one of the reasons people advise against walking through tall grass to avoid ticks. Grass has all three of these things. If an area has these requirements, there is a fair chance that ticks are lurking nearby.
What Drives Ticks To Certain Yards
Because ticks require other wild creatures to survive, and can most often be found piggybacking on these hosts, the biggest factor that drives ticks onto properties is simply wild animals. If you have rodents, deer, or other wild animals that frequent your property, your yard is more likely to have ticks hiding within it.
It is also good to note that ticks cannot fly or jump as other pests can. This means they are limited to how they can get on their hosts.
Why Call The Bugsperts If Ticks Have Started Making Their Presence Around Your Home
If you're noticing ticks around your home, or on your pets, the professionals here at Bill Clark Pest Control would like to help. Our quality pest control treatments are designed to get and keep unwanted ticks off of your property. If that sounds like what you're looking for, we encourage you to give us a call today. Our technicians will make sure you and your property get the treatment you deserve!
< Previous
Next >