November 28, 2019
Fleas Are Always A Worry in Port Arthur, Texas
Did you know that fleas can jump 50 times their body length? Can you imagine being able to jump that high, or watching your dog or cat jump 50 times their height? Fleas are incredible creatures. However, this doesn't mean you want them in your home. Fleas are a year-round problem in Port Arthur, so let's take a look at how to keep them out.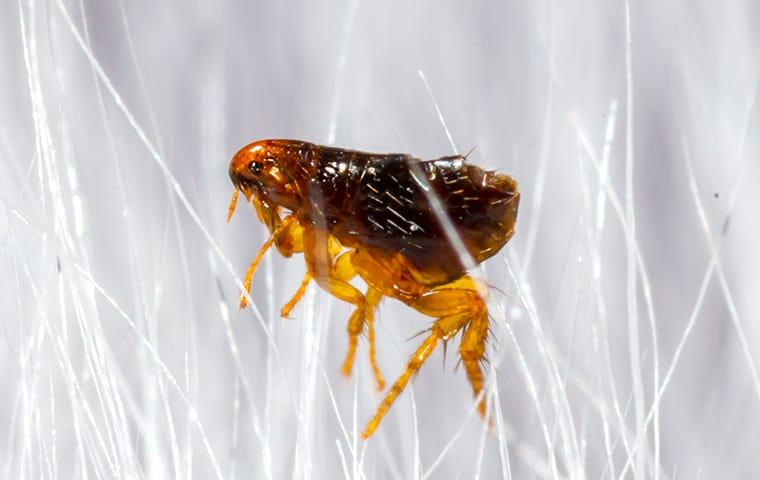 Do you have fleas in your home?
It's important to know what to watch for when it comes to fleas. You may see the fleas themselves, but you're more likely to see the effects they cause. Fleas are incredibly small pests that feed on blood from animals and humans. If you have fleas in your home, you'll probably begin to see itchy bites. These bites can continue to itch for days, and some people or animals may have an allergic reaction to them. If you have pets, they'll react to fleas by scratching and biting at their skin, or showing other signs of irritation. If you notice unusual behavior from your pets, or begin to see bites on your own skin, it's time to call for professional pest control.
How do fleas get inside Texas homes?
You don't need to have a dirty home to get fleas. Fleas are a common pest, and in Texas they can survive year-round. They may get inside because of your pets or wild animals may carry them into your yard. Fleas may also be carried inside by hitching a ride on rodents. As the weather cools and rodents look for warm places to wait out the winter, they may be carrying in fleas. Once inside, fleas hide in fabrics, furniture, and bedding. They'll feed on you, your family, and your pets, and they multiply quickly!
What problems can fleas cause?
Fleas aren't typically dangerous to humans in the United States, but flea bites can cause irritation or rashes, and in some cases, the bites could lead to infection. This goes for your furry friends, too. Fleas are more likely to bite animals, and this can cause severe discomfort for your dog or cat. Fleas have also been known to exacerbate respiratory problems such as asthma and allergies and they are known vectors for some diseases such as the plague.
Do all-natural remedies really work?
You may see hundreds of tips for flea prevention or elimination. Some of these are practical tips that you should always keep in mind, such as trimming your grass and keeping your yard and home clean. For fleas, it's important to keep your pets well-groomed and to inspect them for fleas after they've been outside.

Other home remedies are less effective. Rubbing baking soda into the carpet before vacuuming may help, but it's likely to take up a lot of time with only limited results. Laying cedar chips in the yard or creating a spray made of vinegar and lemon juice will probably not eradicate every flea. While these remedies may decrease the numbers, they won't eliminate fleas in all stages of development. Often do-it-yourself flea elimination is a waste of time and money.
How can you protect your family from fleas?
Ditch the do-it-yourself and let Bill Clark Pest Control control your flea problem. We have experience dealing with pests and know how to safely treat fleas. The best way to prevent fleas year-round is to work with pest control professionals and with your vet. A combination of treatment for your pets and your home will keep fleas away no matter what time of year. Reach out for a pest solution today.
< Previous
Next >