June 24, 2020
Five Quick Tips To Deter Wildlife From Your Conroe Property
Many of us are delighted to spot a fluffy squirrel or scaly armadillo trotting across our property, but we often fail to remember that many of these 'cuddly' backyard creatures can be pests of the worst degree.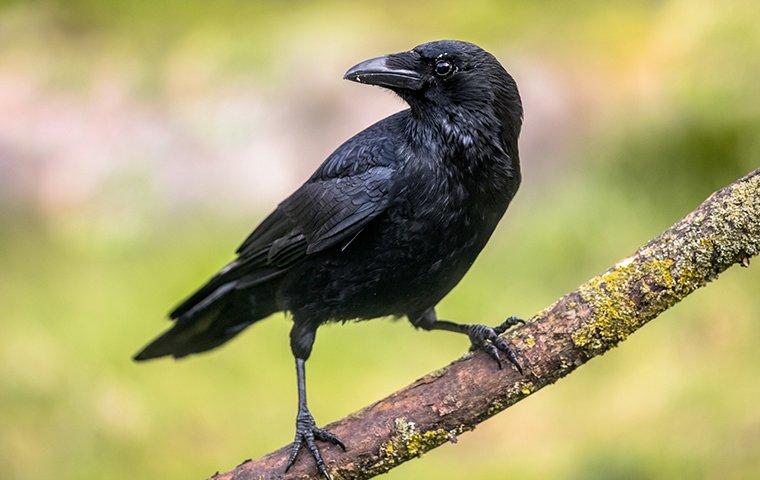 There are several dozen types of wildlife species here in Conroe, many of which are dangerous or destructive to human health and safety. While not all wildlife populations are inherently 'bad,' letting them live too close to your house may invite all sorts of dangerous risks closer to your home and family.
Some of the most common types of nuisance wildlife in Conroe are:
Pest birds including crows, pigeons, and grackles
Bats
Tree Squirrels
Raccoons
Snakes
Armadillos
Opossums
Many of these pests are dirty by nature and spread diseases through their droppings or rotting carcasses, whereas snakes may be venomous and capable of injuring or killing both pets and people. On the other hand, pests such as raccoons, opossums, and tree squirrels have a penchant for gnawing on wood and wooden structures, possibly damaging any wooden structures in your yard or your home itself. Electrical fires, eroded structural supports, physical damage, and potential health concerns accompany each of these wildlife species.
To combat the negative effects of wildlife species in their yard, homeowners are urged to act now by enacting protective measures all over their lawn.
Four Important Tips For Preventing Wildlife Invasions Around Your Conroe Home
Different forms of wildlife require different types of precautionary measures, but one thing is certain: keeping your home safe from pests requires nearly round-the-clock attention and powerful, trusted prevention methods. Here is a list of four of the most important prevention tips regarding Conroe wildlife populations around residential spaces.
Keep a close watch over the water levels around the exterior of your home. Animals of all kinds need drinking water and can find enough to thrive on in ditches, potholes, garden beds, and other susceptible areas. Fill in these spaces with topsoil or have them drained from the lawn if possible.

Prune all vegetation on a consistent basis, making sure to keep the overgrowth from touching the sides of the home. This will help prevent some larger pests from coming too close to the house.

Purchase deterrents such as sprays, scarecrows, and other items that may help to discourage wildlife families from settling down around the home. Be aware that these methods are only effective to a certain degree and do not produce the same results as professional wildlife control services.

Schedule a home inspection with one of Bill Clark Pest Control's outstanding service professionals to get the clearest possible picture of your home's pest threats, weaknesses, and opportunities.
The Last But Most Important Wildlife Tip: Bill Clark Pest Control
Although manual prevention is important in any Conroe yard, the truth is homeowners should never seek to manage wildlife invasions on their own. The fifth and far most important point about keeping wildlife populations regulated around your property is investing in a strong Conroe, TX pest control plan that's right for you. For expert services that can't be beaten, reach out to the professionals at Bill Clark Pest Control for assistance right away. Providing Conroe residents with helpful tips, friendly service, and powerful results, our team is ready to assist you with any kind of wildlife problem you may be facing.
Reach out to our service agents by calling your nearest Bill Clark Pest Control branch immediately, or chat with us online by filling out the digital contact form below.
< Previous
Next >