July 3, 2019
Don't Let Cockroaches Ruin Your July 4 Festivities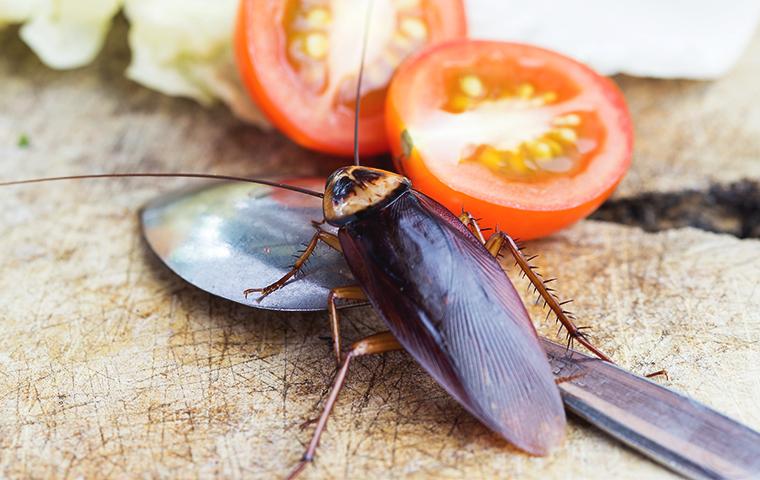 Having a cockroach-infested home or property is a quick way to ruin your 4th of July celebration this year. Whether you plan on sitting out on the porch with your family for thick, juicy slices of watermelon, or want to have an Independence Day party with your friends, cockroaches are capable of turning any activity into a nightmare. The first step to having a stress-free summer is to eliminate the risk of a cockroach infestation in your home.
Problems caused by cockroaches
What harm can one little roach do? Well, actually, cockroaches are pretty harmful. These filthy insects reproduce at a rapid rate, causing them to develop pesticide resistance in a relatively short amount of time. Once cockroaches have multiplied in your home, there's a high probability of picking up bacteria and pathogens linked to several serious illnesses. When cockroaches crawl through sewage, rotting organic matter, and garbage, they pick up a variety of harmful bacterias. If they then get into your home, they spread these bacterias to your food, onto countertops, and into water sources. Some of the illnesses these bacteria cause include salmonella, polio, and dysentery.
Cockroach prevention tips
As with many summer insects, cockroaches are generally attracted to areas with high moisture content, such as basements, kitchens, bathrooms, laundry rooms, and anywhere with a lot of plumbing. Additionally, food will also attract cockroaches looking for an easy meal. Open trashcans, crumbs on the floor, and left-out pet food are common cockroach attractants. However, cockroaches don't always enter our homes on their own; they sometimes are carried in inside of boxes, old furniture, and grocery bags. Below are some tips to help prevent cockroaches from ruining your 4th of July this year.
Keep your garbage cans stored away from the exterior of your home and make sure they are always properly sealed.
Sweep, mop, and regularly clean to get rid of spills and crumbs.
Pick up pet food instead of leaving it out overnight.
Inspect grocery bags, boxes, and other items for cockroaches before bringing them inside.
Seal every crack, gap, and crevice that could allow cockroaches to slip inside. You may find these gaps around your foundation, doorways, windows, and exterior walls.
If cockroaches are giving you trouble this summer, consider contacting the licensed pest technicians here at Bill Clark Bugsperts! We treat summer pests of all shapes and sizes, including cockroaches. For answers to all your pest control questions, contact the Bugsperts today!
< Previous
Next >