Conroe Homeowners' Guide To The Black Widow Spider
Image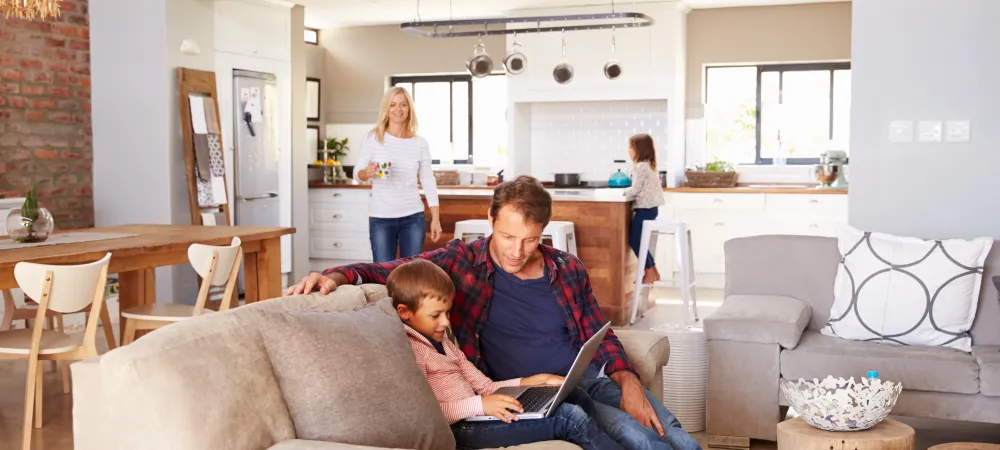 Most spiders are harmless gentle 'giants' that crop up from time to time in the home or lawn, but these black and white fiends are unwelcome visitors in all Beaumont homes and businesses.
The female black widow spider measures no longer than 1.5 inches at maximum length, and sports a red hourglass shape on her enlarged abdomen. Black widows are known for their dangerous venom. But it is only the bite of a female black widow that poses any health concern to humans. 
 
Unfortunately, Texas is an excellent location for these creatures to survive and thrive. Our characteristic mild winters, warm summers, and consistent humidity breed thousands of bugs for black widow spiders to eat, allowing them to live year-round in and around Beaumont homes and commercial businesses.
Can Black Widow Spiders Kill You?
Black Widow spiders are dangerous to humans, some more than others. Although rare, the venom from one of these tiny female spiders is enough to kill a victim if left untreated. Children and babies are far more susceptible to severe conditions and crippling health problems. Symptoms can include:  
Pain, swelling, and redness at the bite location  
Cramps and spasms  
Intense nausea and stomach pain 
Headaches  
High blood pressure
If you or a loved one is bitten by what you think is a black widow spider, do not hesitate to seek medical attention.
Where Do Black Widow Spiders Hide Around Beaumont?
The places black widow spiders prefer to hide are dark, quiet, and undisturbed. It is important to regularly check these locations for signs of spider activity, and sweep along the sides and corners of buildings to remove webs. Some of the black widow's favorite spaces include:
Outbuildings such as detached garages and garden sheds (quite possibly this arachnid's favorite hiding spot)
Unused playground equipment, especially those with dark interiors  
Basements and crawlspaces  
Underneath porches and raised patio decks
If you do not feel comfortable clearing out the sections of your property that may be housing dangerous spiders, trust a professional pest control expert to do this task for you. 
 
Before black widow spiders begin to nest about your Beaumont property, there are certain steps you can take to reduce its attractiveness to dangerous spiders of all types. To prevent black windows from infesting your property, homeowners are advised to use preventative measures that include the following techniques:
Always trim weeds and stack firewood neatly away from the house. The fewer places that are available for spiders to hide, the better. 
Use a broom or vacuum cleaner to remove spider webs and egg sacs frequently. If you are not sure where to look, consult with your local bugspert. 
Eliminate clutter in the basement and crawlspace, and maintain the space underneath the patio if possible. Keeping weeds low and grasses cut short restrains spiders from building large webs in hard-to-spot greenery.
While prevention is useful, If you have seen these dangerous spiders around your property, get immediate peace of mind by calling to schedule your no-obligation home inspection today.
Got Bugs? Bill Clark Pest Control Has Bugsperts
Black widow spiders are some of the most dangerous arachnids to be found hiding around Beaumont homes, businesses, and commercial properties. If you discover signs of black widow activity on your lawn, the best course of action will always be to contact the bugsperts at Bill Clark Pest Control, serving residents with professionalism and pride for over sixty years and counting.