October 9, 2019
Beaumont Homeowners Guide to The Not-So-American Cockroach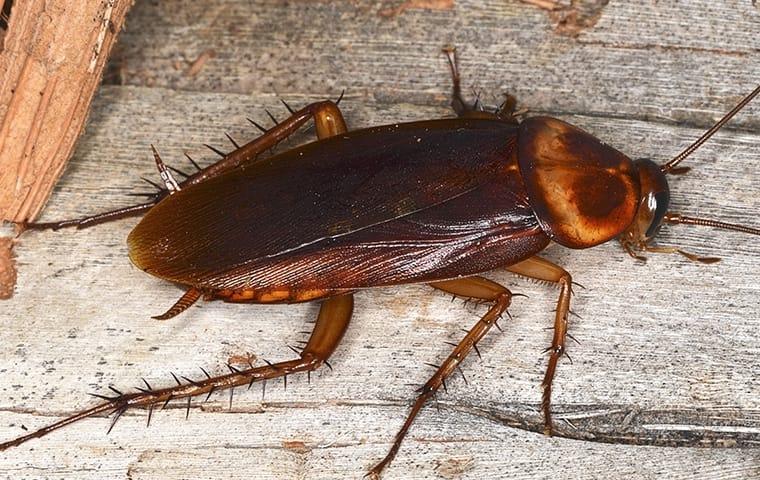 What do you think of when you think of America? Fourth of July? Fireworks? Hot dogs and hamburgers? Patriotism? Cockroaches? One of the most common species of cockroach is the American cockroach. Of the main cockroach species that get into homes in the United States, which also includes Oriental cockroaches, German cockroaches, and brown-banded cockroaches, the American cockroach lives the longest. It's also the largest of the common cockroaches, and this fall it may be trying to move into your Beaumont home.
History of the American Cockroach
The American cockroach isn't actually American. It's believed to be native to Africa and the Middle East. In 1625, American cockroaches probably first arrived in the Americas on ships. They spread quickly and can now be found across the Americas and in almost every state of the United States.
The lifespan of American Cockroaches
American cockroaches can live for almost two years. They take anywhere from 6 to 12 months to reach maturity after being born. During this period of maturity, an American cockroach will go through 13 different moultings. Once they've matured, they can live for another year. In this single year of adulthood, a female cockroach can give birth to 150 offspring!
American Cockroach Behavior
American cockroaches, like most other cockroaches, are nocturnal. They don't like light and will hide in corners and crevices of your home. They'll most likely spend the day in basements, crawlspaces, and dark cracks and holes. During the night, they'll emerge in search of food. They can run up to 3.4mph, which would be like a human running 210mph. This makes them a terrifying pest and hard to kill. Cockroaches like warmth. They prefer temperatures in the mid-80s and can't survive in low temperatures. This means that during the fall they will be more actively trying to get inside homes to wait out the winter. They can come in through the smallest of spaces, so it's important to seal cracks and crevices on the exterior of your home. They can also get in under doors or through open windows or come in through pipes, air ducts, and sewage lines.
Cockroach Prevention
What can you do to keep cockroaches out? Start by sealing off any obvious entry points. Make sure you have screens in doors and windows and seal any visible cracks. Keep your house, especially your kitchen, clean at night to eliminate food sources. Make sure that food containers and garbage cans are sealed well so that cockroaches can't get into them. When you bring items in from outdoors, check for cockroaches and their eggs.
For the best cockroach prevention or elimination, call Bill Clark Pest Control for the optimal solution. Our treatments are personalized to each home and situation. We can help you create a long-term prevention plan and can eliminate any cockroach infestations you may already have. Our treatment is quick and efficient, so you can enjoy the great parts of living in the United States of America, without thinking about American cockroaches.
< Previous
Next >