October 27, 2020
A Guide To Effective Stink Bug Prevention For Conroe Homeowners
Few pests exemplify what can go wrong with rampant populations better than the stink bug. These beetle-like insects aren't native to the United States and were only introduced to most locales in the last 20 years. In that time, they've damaged agriculture and caused common property owners nothing but headaches. Controlling stink bug populations and preventing them from thriving is something we should all take seriously.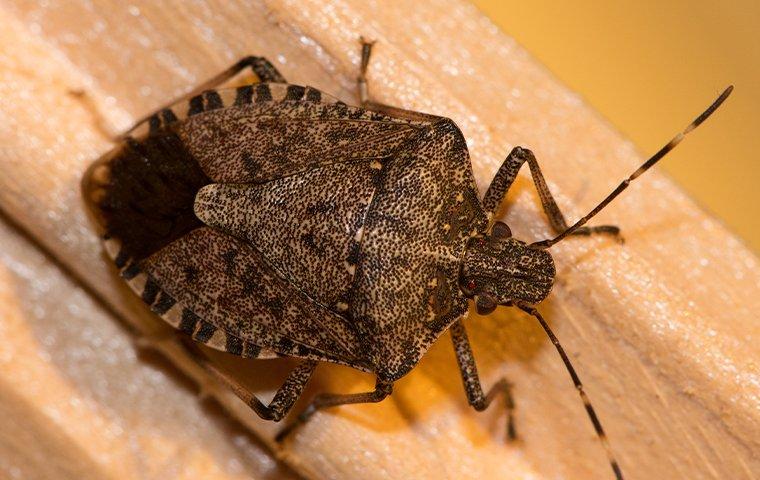 How To Spot Stink Bugs
What we commonly call stink bugs are, specifically, brown marmorated stink bugs. These odorous and ravenous pests can be spotted with the following traits:
Color: As their full name suggests, stink bugs are light or dark brown-colored insects. They can have speckled coloration on their backs, but their tell-tale arrowhead shape near their rears is the most noticeable mark.
Size: Stink bugs don't grow very large, typically only a few centimeters in length. However, their long antennae and splayed wingspan can make them appear larger.
Shape: Sometimes described as having a shield-like shape, stink bugs are generally ovular, with six legs tucked under their flat bodies.
Odor: To ward off predators, stink bugs exude a rotten coconut odor from the glands on their bellies. While it's not skunk-level, the smell isn't pleasant.
Stink Bugs: Destructive Nuisances
Most property owners only worry about the odorous nuisances that stink bugs can be to them, but the true importance of controlling their populations is in saving precious industries. Stink bugs eat many kinds of crops and fruits, making them a threat to small gardens and large farms. A thriving population of stink bugs can strip whole orchards and fields bare. In the short time since they were introduced via trade routes to East Asia, stink bugs have been responsible for millions (if not billions) of lost revenue. Not only does this affect local economies, but it can also affect your selections in the produce aisle.
Household Stink Bug Prevention
In the interest of arming everyone with the proper tips and tricks to prevent stink bug infestations and curb stink bug proliferation, here are some simple steps you can take:
Landscaping: Pests of all kinds take advantage of tall grasses or overhanging tree limbs as a way of lying in wait until they can find a place to nest. Keeping a well-trimmed lawn and yard will help reduce these harborage points.
Yard debris: Wood or brush piles left around can be bastions for bug populations. Stink bugs specifically tend to prefer woody areas that are close to food sources.
Treatments: The surest way to keep invasive pests, including stink bugs, off your property is with professional treatments. Your local pest professionals have more details.
For True Protection, Turn To The Pros
Stink bug control isn't just about keeping your property pest and odor-free, it's about making sure these destructive nuisances don't grow out of control. In areas where stink bugs are left to thrive, local plants and crops suffer. So, while you can do your part to stay up on household pest prevention, the best way to keep stink bugs from thriving is by partnering with pest professionals. At Bill Clark Pest Control, our trained experts can provide you with more tips or assistance with prevention. If you need total removal of an existing pest problem, even if you just want to get started on treatments that make sure stink bugs never invade, we've got you covered.
Let's all do our part to reduce stink bug populations, contact local professionals for total protection.
< Previous
Next >