November 18, 2020
A Complete Guide To Wildlife Control For Beaumont Property Owners
Don't look now, but there's a fearsome competitor looking to duel over your South Texas home -- And there ain't enough room for the both of 'ya! There are literally hundreds of unique wildlife species here in Beaumont, from fuzzy backyard 'friends' to slick, scaly snakes.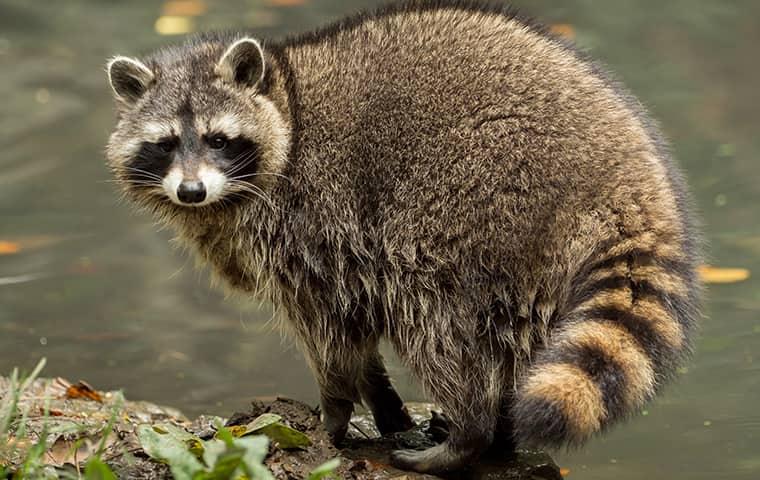 Some of the most common wildlife species you might find around your Beaumont property are:
Squirrels
Snakes
Rats
Mice
Raccoons
Opossums
There are dozens of problems that can be created by wildlife activity on a residential property. A few of these include:
Diseases
Parasites
Property destruction
Physical harm to pets and family members
Unless wildlife creatures are stopped, their presence on the property will be felt by everyone – including the neighbors!
Tips For Discouraging Wildlife From Hanging Around Your Beaumont Home
Pests appearing around the yard now and again should not give you too much alarm. After all, wildlife creatures wander anywhere, and everywhere their basic needs can be met. However, continuous sightings and frequent visitations could be a sign of encroaching infestation. Discourage wildlife species from entering the yard and home by following these important prevention tips.
Keep the landscaping neat, pruned, and well maintained. Trim the grass often, and take pains to keep bushes and other shrubs cut away from the home. Reduce the amount of greenery or lush vegetation from doors and windows.
Reduce standing water sources on the lawn. Fill up any potholes or dips that could be collecting water, and take all tarps and toys inside an enclosed space to prevent water buildup.
Limit the amount of feed you leave in the yard. Birdseed, suet, and dried corn should be limited or removed if wildlife species are becoming a nuisance.
Keep a close eye on entry points in the outside of your home. Cracks, gaps, and other fissures that lead from the outside to the inside of your home could bring wildlife species much too close for comfort.
General wildlife prevention helps to keep all types of creatures out of the yard, but what should you do when a specific creature comes calling? Get answers fast by scheduling a complimentary home inspection with Bill Clark Pest Control now.
Got The Wildlife Wriggles? Get Help With Bill Clark Pest Control
Although there are dozens of unique wildlife species that call Beaumont home, none of them should be calling your property their own! Wild animals can cause a large amount of damage to people, pets, and properties, and may develop into wide-scale problems that require lots of work to remove. Abatement procedures are always preferred by homeowners when up against wildlife species, especially when faced with a particularly dangerous specimen. Unfortunately, prevention is only effective when applied before wildlife species enter the scene.
For more advice, assistance, or elimination advice related to Beaumont wildlife species, contact the professionals at Bill Clark Pest Control. Our company has been a leader in South Texas pest control for over 60 years. We are proud to maintain over 70 hardworking 'bugsperts,' each receiving quality continuing education and formal training every year. A doctor of entomology also serves on our board.
Call Bill Clark Pest Control today to see a real difference in your Beaumont home and lawn. Knowledgeable service agents and helpful professionals are prepared to get in touch with you via phone, online contact form, or on-site chat tool. Take the 'wild' out of your life by partnering with our Beaumont pest control team today!
< Previous
Next >