July 11, 2019
5 Tips To Minimize Mosquito Exposure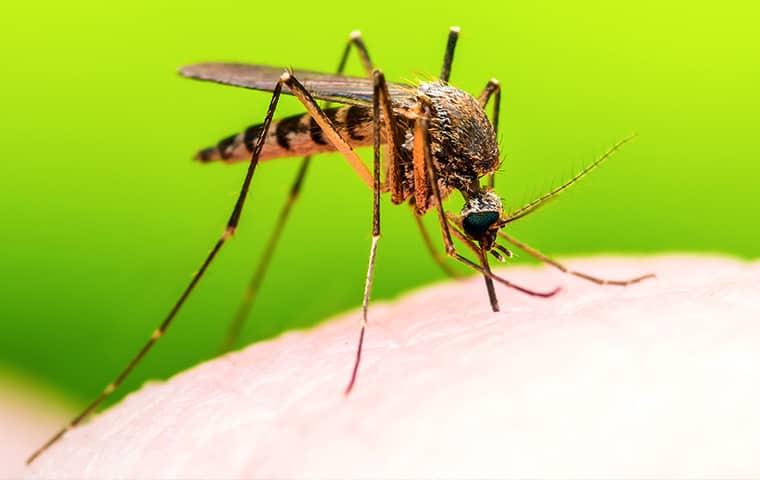 It's the middle of summer already, so it doesn't come as much of a surprise to see mosquitoes at the height of their activity. Many Texas homeowners are familiar with the aggravation mosquitoes cause when we want to participate in any outdoor activities. With mosquito populations on the rise as temperatures continue to soar, what can be done to reduce the risk of being bitten and keep mosquitoes away from your home?
Keep mosquitoes away with 5 simple tips
Thankfully, mosquitoes are simple insects, despite how difficult they can be to get rid of. Mosquitoes can find everything they need to breed and lay eggs on our properties. One of the best ways to minimize mosquito exposure this summer is to eliminate the factors that attract them and other pest insects to your property. While not 100% effective, these 5 tips can help reduce the chances of attracting mosquitoes to your Texas home.
Dump out items that create sources of standing water for mosquitoes to lay their eggs in, including cans, buckets, kiddie pools, and plastic containers.
Wear insect repellent every time you go outside, especially if you'll be walking through a wooded area.
Avoid staying outside during the early morning and evening when mosquitoes are the most active.
Keep your grass, hedges, and tree branches cut back from the exterior of your property to avoid attracting mosquitoes and other insects closer to your home.
Stay away from areas where mosquitoes are likely to congregate, such as under heavy tree coverage, thick brush, or tall grass; all of these help to keep moisture in the air.
Why you need professional mosquito treatment
While prevention tips can be a great way to minimize your exposure to mosquitoes, the only sure way you can keep your Texas property mosquito-free this summer is with professional mosquito treatment services from Bill Clark Bugsperts. While DIY methods can help some, the truth is that these treatments aren't very effective when it comes to protecting your home from such irritating insects. Here at Bill Clark Bugsperts, our licensed pest specialists have the equipment and experience you need to keep your Texas home protected over the entire mosquito season. For quality mosquito treatments you can trust, contact the Bugsperts today!
< Previous
Next >