Effective Pest Control In Bevil Oaks, TX
The city of Bevil Oaks may be small, but our love for our town is as big as Texas. We enjoy our mild, humid climate, but we're not the only ones. The Beaumont-Port Arthur metro area is buzzing with pest activity, meaning your Bevil Oaks property is at risk for a pest infestation. You need protection from the professionals, and that's what we provide!

Bill Clark Pest Control is a team of licensed and certified "bugsperts" with over 60 years of experience in the successful identification, extermination, and prevention of pest activity. We are the largest pest control company in the region and we're proud of the work we do. We provide comprehensive pest control solutions to homes and businesses throughout Jefferson County and surrounding communities across Southeast Texas. Our services protect properties against many common Texas pests, such as:
Ants

Centipedes

Cockroaches

Earwigs

Millipedes

Pill Bugs

Rodents

Scorpions

Silverfish

Spiders

And more
Contact us today to discuss your pest control needs. We will walk you through our service options and set up a no-obligation inspection. Whether you're currently experiencing pest activity, or you want to be proactive in protecting yourself from future infestations, we're here to help. Since 1957, we've dedicated ourselves to effective, lasting pest control results that you can count on.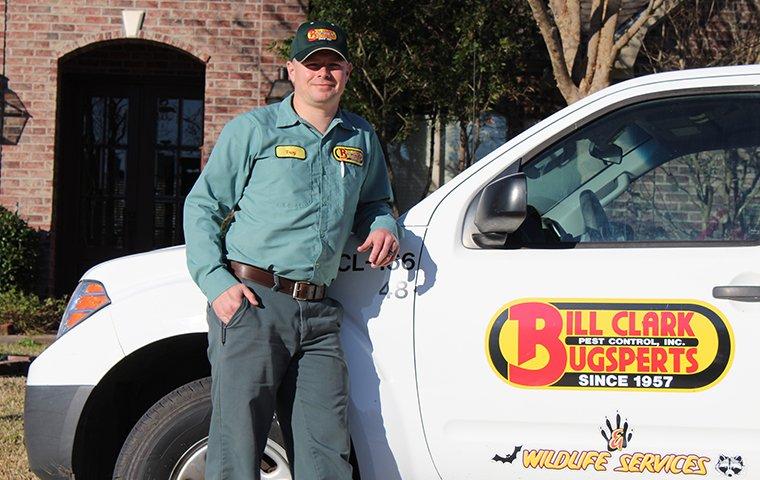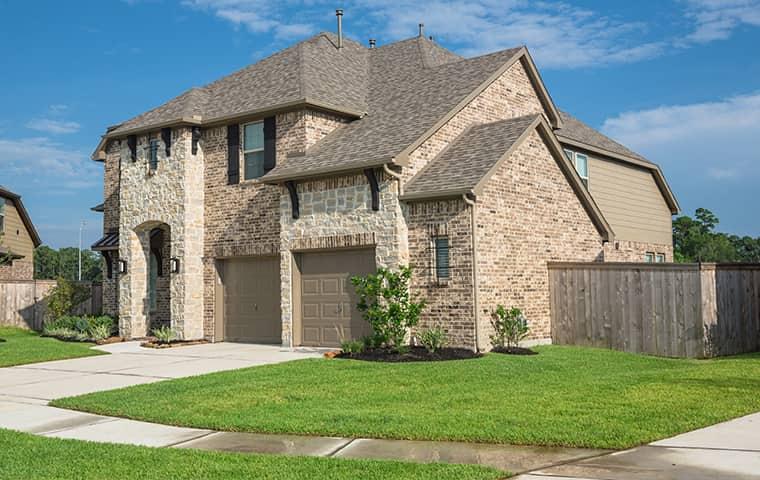 Residential Pest Control In Bevil Oaks, TX
The small town of Bevil Oaks is a great place to put down roots and make a home, but the risk of pest infestation can put a damper on things. Your house is every pest's dream, making you vulnerable to pest activity. That's why you need protection from the team at Bill Clark Pest Control. We offer comprehensive residential pest control plans that provide year-round coverage from over 13 household pests.
Quarterly Package Plan (basic home protection)

Quarterly Package PLUS Plan (+ fire ant treatment and rodent control)

Pest Stop Program (one-time targeted treatment)
Each one of our service plans can be tailor-made to meet your needs. After performing a thorough inspection of both the interior and exterior perimeter of your property, our team of pest experts develops the perfect approach. After treatment, we come back for quarterly service visits to make sure everything stays pest-free. We also offer a re-treatment warranty that guarantees complimentary re-service should a pest problem return between maintenance visits.
Commercial Pest Control In Bevil Oaks, TX
When you own a business, the to-do list never ends. The last thing any business owner wants to add to that list is taking care of a pest infestation. It's a huge headache that threatens every aspect of your business. Bill Clark Pest Control is proud to offer quality commercial pest control services that protect Bevil Oaks businesses from the threats of pest activity. Our services protect a wide range of industries and facilities from nuisance pests, including:
Apartment buildings

Banks

Government buildings

Grocery stores

Healthcare properties

Hotels

Office buildings

Property management

Retail stores

Schools

Warehouses
Whatever type of facility you run, you need to protect yourself from pest activity. Professional service will protect the health and safety of your employees and your customers, not to mention how it will preserve your reputation. Call us today to talk with one of our pest experts about your commercial pest control needs. We're ready to help.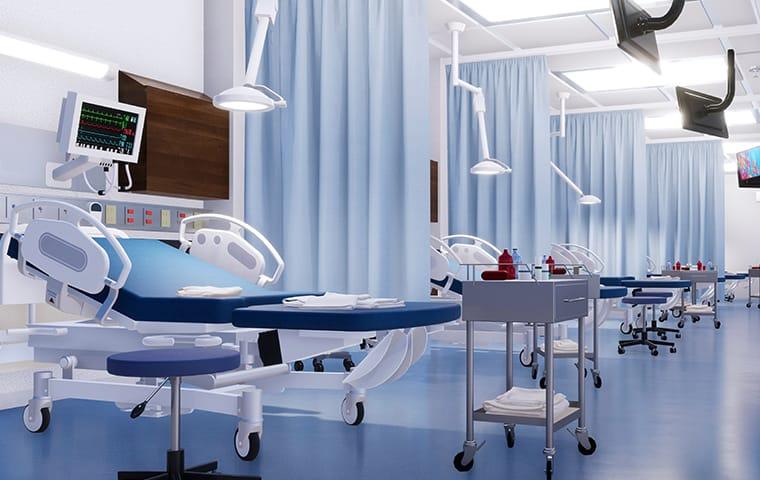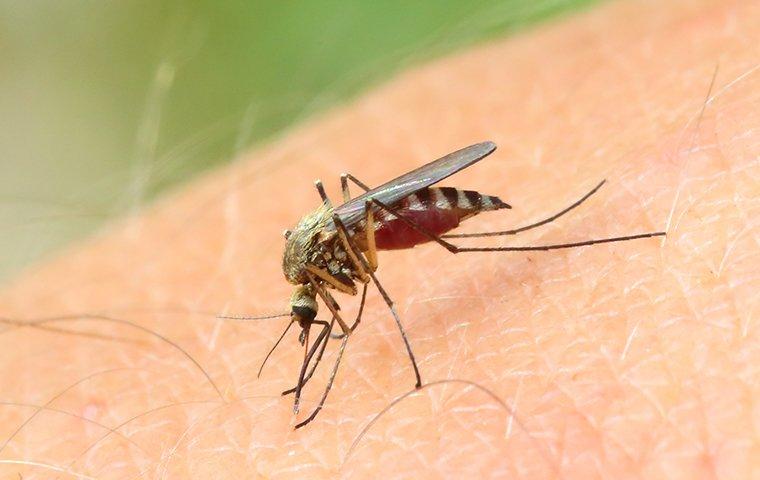 Did You Know That Mosquito Activity In Bevil Oaks, TX Is Avoidable?
Aside from the discomfort of the itchy red welts they leave behind, there are bigger problems to worry about when it comes to mosquito activity. Mosquitoes can transmit a variety of vector-borne illnesses. In order to protect yourself from mosquito activity, try the following:
Eliminate sources of standing water (buckets, tires, pet water bowls, etc.) from your property.

Use insect repellent when spending time outdoors.

Wear permethrin or DEET-treated clothing.

Wear long pants and long sleeves when possible.

Use window and door screens to prevent entry.

Repair damaged or ripped screens.

Keep windows and doors closed when possible.

Keep vegetation well-trimmed and keep the grass short.
For year-round protection from mosquitoes, contact the professionals at Bill Clark Pest Control. We're experienced in the comprehensive elimination of mosquitoes. Call us today to set up an initial inspection.
Guide To Detecting Termite Activity In Bevil Oaks, TX
Termites are one of the biggest nightmares to deal with in the pest world. They can cause colossal property damage that can be irreversible. That's why it's so important to catch termite activity as soon as possible. Look out for the following indications:
A hollow sound made by tapping on wood with a heavy object.

The appearance of water damage.

Buckling ceilings and walls.

Cracks and crevices along the foundation.

Discarded wings on the floor near doors and windows.

Gallery tunnels (mud tubes) on foundations.

Maze-like designs in wood structures.

Painted walls that bubble and peel.

Small entry holes where they tunnel through drywall.

Swarmer termites flying around looking for nesting spots.

White ants in the soil, which are really worker termites.

Wood-to-soil contact and damp, damaged or weakened wood.
If you notice any of these signs, call the pest professionals immediately. Bill Clark Pest Control can exterminate all termite activity from your property and put in place the necessary preventative measures to keep them away for good.