Our Bugsperts Get Rid Of Bed Bugs
At Bill Clark Pest Control, we understand how stressful bed bug infestations can be. That's why we provide effective bed bug control services for homes, businesses, and industrial facilities in Southeast Texas including Beaumont, Port Arthur, Orange and all throughout Southeast Texas. Our goal is complete bed bug elimination and we'll work with property owners and managers to accomplish it.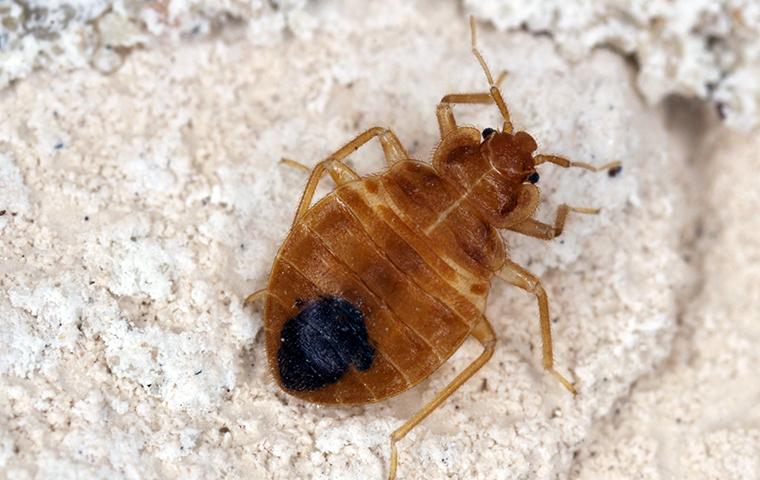 Our Bed Bug Control Process
FREE Bed Bug Inspection & Identification
We'll complete a thorough inspection of the room or area that has the suspected bed bug problem to identify if bed bugs are present and if so, evaluate the severity of the infestation. If we confirm the presence of bed bugs, we'll develop a treatment plan and provide you with a proposal.
Bed Bug
Preparation
To ensure that your property is ready to be treated, we'll provide you with a list of recommended preparations to be completed prior to our arrival.
Initial Bed Bug Treatment
One of our highly trained and licensed Bugsperts will perform the necessary treatment to exterminate bed bugs. This service consists of treating cracks, crevices, framework of upholstered furniture and seams, bed frames, nightstands, and other furniture that may be harboring these biting pests.
Upon treatment by our Bugsperts, bed bug mattress and box spring encasements will be installed, and if necessary, bed bug monitors set up.
Unlike other companies that only treat the infested areas of homes, Bill Clark Pest Control treats entire homes to ensure bed bug activity is eliminated.
Follow Up Treatment
Approximately 10-14 days later, we'll return to inspect and treat as necessary.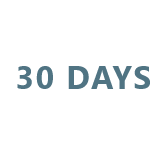 Bill Clark Pest Control's 30-Day Bed Bug Warranty
When you partner with Bill Clark Pest Control for bed bug control, you'll receive a 30-day bed bug warranty.
That means if bed bugs show back up within 30 days from the initial treatment, we'll come back to re-treat at no cost to you.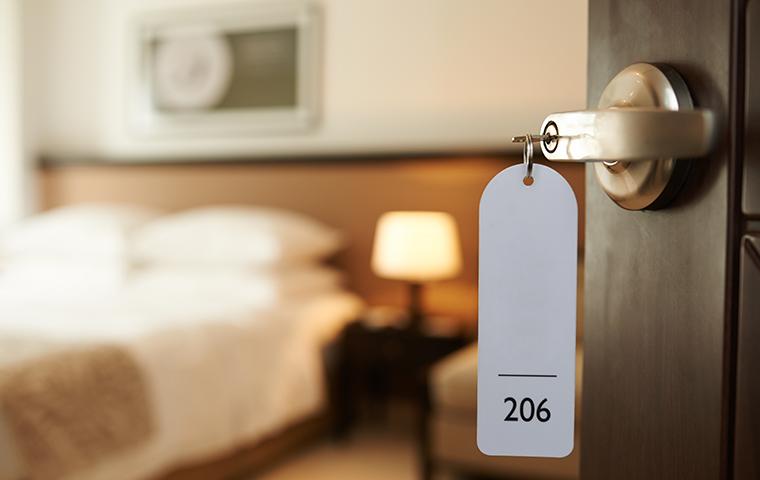 Preventative Bed Bug Monitoring
Ideal for hotels, dorms, hospitals, and other facilities that face the threat of bed bugs, Bill Clark Pest Control provides preventative bed bug monitoring services. Customized for your facility, let us help you stop bed bug bites! Contact us for more information.
Bed Bug Frequently Asked Questions
Why does Bill Clark Pest Control install mattress and box spring encasements?
By installing encasements over mattresses and box springs, our team is able to prevent bed bugs from re-infesting from mattresses and box springs.
What is the importance of a detailed bed bug inspection?
Bed bugs are tiny pests that can hide out in the smallest of spaces. Knowing where to look and what to look for ensures bed bug activity is detected at its earliest stages. Our bed bug inspections are performed by highly trained Bugsperts who continually receive training to keep up with the latest information and trends in the industry.
What can I do to make sure I don't bring bed bugs home while traveling?
At hotels, thoroughly inspect the entire room before unpacking, including behind the headboard and in furniture. Pull back the bedsheets and check the mattress seams and box springs for pepper-like stains that may be evidence of bed bug activity.
If you suspect an infestation or problem, notify management and change rooms immediately. Be sure the new room is not adjacent to or directly below or above the possibly infested room.
Keep suitcases in plastic trash bags or protective covers during a hotel stay to prevent bed bugs from nesting there. Do not put them on the beds.
Storing your suitcases in the bathtub is a great place to store them as bed bugs are unable to climb up the sides of most tubs.
Upon returning home from a trip, inspect all suitcases and other belongings before bringing them into the house.
Wash all clothes – even those that have not been worn – in hot water and dry them using an extra-hot dryer setting.
If you suspect you have a bed bug problem, act on it quickly by calling us for an inspection.