Effective Pest Control In Batson, Texas
If you need advanced pest control solutions that can keep your Batson home or business free of destructive and dangerous pests, look no further than Bill Clark Pest Control. Our experienced pest professionals have the skills, equipment, and dedication required to handle all kinds of pest problems, no matter the size. We've provided exceptional pest control services for commercial and residential properties for over 60 years, which means we have the experience to take care of all your pest control needs. Avoid finding pests in and around your Batson property when you reach out for professional pest treatments and prevention strategies from Bill Clark Pest Control. Our goal is to offer quality pest control services that will keep you and your property protected from pests throughout every season. For more information about what we have to offer, contact the pest experts here at Bill Clark Pest Control today.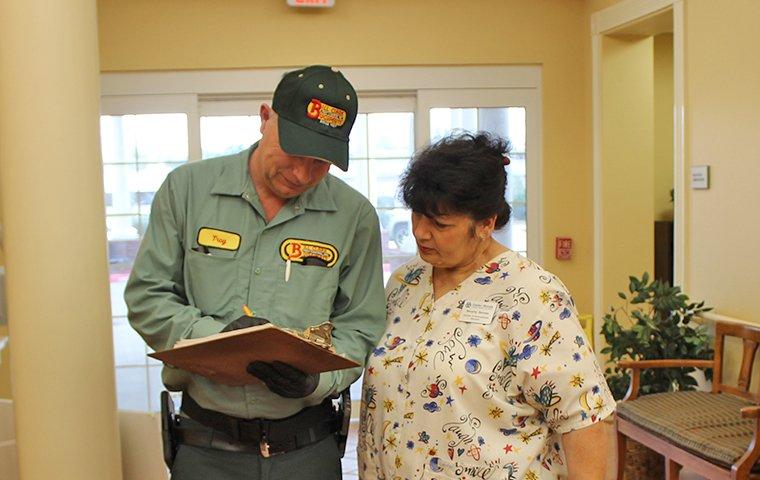 Home Pest Control In Batson, TX
Pests are disruptive, destructive, and dangerous. Not only are pests capable of causing significant property damage, but they can also pose serious health threats for you and your family. When it comes to keeping your Batson home and family protected from pests, you need year-round residential pest control services from Bill Clark Pest Control. You can count on us to keep ants, rodents, spiders, scorpions, and other pests out of your home. If you need complete home pest protection, you can trust us to get the job done. Our home pest control programs include coverage of 13+ common pests, quarterly services, and year-round pest protection. Don't wait for pests to start causing problems in your Batson home. Get in touch with Bill Clark Pest Control today to learn more about all of our home pest control options.
Commercial Pest Control In Batson, TX
As a Batson business owner, it's your job to keep your customers satisfied with high-quality products and services. Unfortunately, pest infestations can threaten the satisfaction of your customers. A single mouse or cockroach could lead to negative reviews, failed health inspections, and the eventual shut down of your commercial facility. To prevent pests from damaging the success of your business, you need commercial pest control from Bill Clark Pest Control. We offer customized commercial pest treatments to meet your specific pest control needs. Whether you own a retail store, hotel, bank, warehouse, or some other business, we've got you covered. Reach out to the pest experts here at Bill Clark Pest Control for immediate commercial pest control solutions.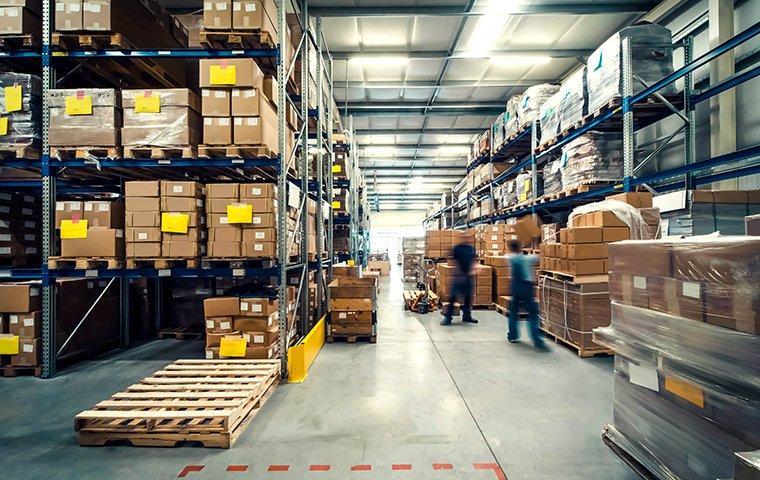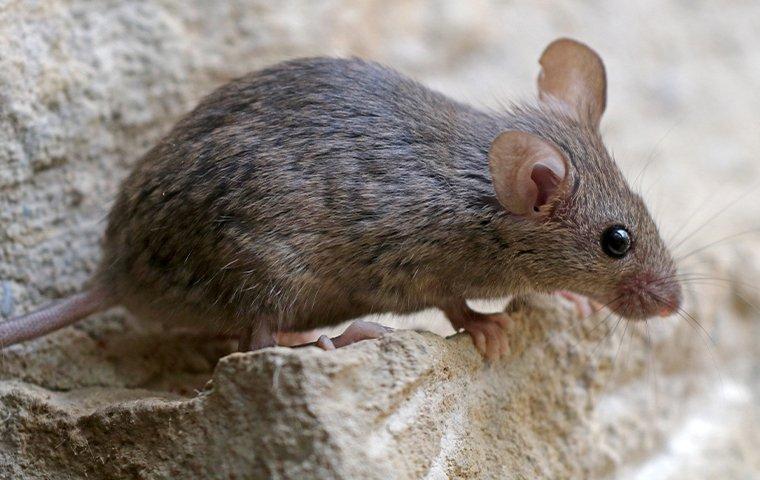 Three Problems Rodents Cause In Batson, TX
Rodents happen to be at the top of the list when it comes to common household pests. Mice, rats, and squirrels invade homes and businesses while foraging for food and water sources. Once they decide to infest your Batson property, they become nearly impossible to control. Rodents reproduce at a rapid rate, which means a small rodent problem can turn into a large one within a relatively short period of time. A single mouse can give birth to a litter about 5-10 times a year, with each litter containing 3-14 young. Despite their harmless appearance, rodents are actually dangerous pests. Some of the problems that rodent infestations cause include:
Spreading dangerous diseases such as tularemia, salmonellosis, and plague.

Damaging property by chewing on furniture, wires, structural beams, pipes, and personal belongings.

Contaminating counter surfaces and food items with a wide variety of bacteria and pathogens.

Chewing through packaging and bagged foods.

Leaving urine and droppings throughout your property.
In addition to the many health problems and potential damage that rodents can cause, they can also endanger your friends and family. Rodents will often bite or scratch if they feel threatened, which can be dangerous. To keep rodents out of your Batson home or business, turn to the pest professionals here at Bill Clark Pest Control. We are experienced with solving all sorts of pest problems, including rodents. Give us a call today to schedule your free rodent inspection.
Guide To Avoiding Bed Bugs In Batson, TX
It's important to understand that bed bugs aren't just fictional creatures in a common nursery rhyme. Bed bugs are a very real threat and are a major problem for many property owners across the United States. These tiny pests feed on human blood and are most common in public areas that a lot of people travel to and from regularly. Airports, schools, daycares, libraries, and movie theatres are some of the most common places where you can pick up bed bugs. To avoid bringing these blood-feeding pests to your Batson property, consider a few of these bed bug prevention tips:
Never bring used furniture into your home or business without inspecting it thoroughly.

Avoid setting down your bags and belongings on the floors of public spaces.

Keep an eye out for signs of bed bugs, such as spots of reddish-brown excrement, white eggshells, and bloodstains.

Store your clothing in airtight bags while traveling.

Inspect your bags and clothing for bed bugs when you return home from a trip.

Avoid staying in hotel and motel rooms that have signs of bed bug activity.
Despite the steps you take to avoid them, you might still end up with bed bugs in your Batson home or business. The best way to eliminate bed bugs from your property is with bed bug treatments from Bill Clark Pest Control. We offer free bed bug inspections and identification services, as well as quality treatments to exterminate bed bugs. With the professionals from Bill Clark Pest Control by your side, you can say goodbye to your pest problems.