December 24, 2019
Why Your Beaumont Business Needs Commercial Pest Control
When running a business, you want to make sure you've created a professional environment where customers, clients, and employees feel taken care of and at ease. This means you want to have a clean building that's free of anything that could be considered a pest. Depending on the type of Beaumont business you have, your pest control needs will vary greatly.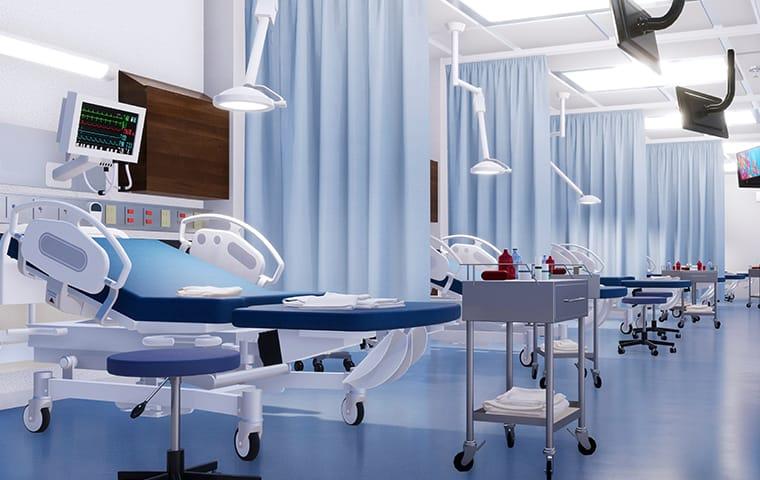 What Are the Different Pest Control Needs for Different Business?
There are many factors at play when it comes to pest control such as what type of building your business is in, the location, and more. This is why it's essential to find pest control services that are customized for your needs.
How different types of businesses are impacted by pests differently
A hospital or other healthcare business needs to be extremely vigilant about keeping pests out especially those that could carry or spread germs and diseases.
A landlord who owns apartment buildings needs to watch out for pests that easily spread from unit to unit such as cockroaches and bed bugs.
A hotel owner has to worry about people possibly bringing in pests with them and ensure that the rooms stay clean for every visitor.

These are just a few examples of how pests can impact different business, and why it's so important that you get individualized services when you need to keep pests away.
Commercial Pest Control Services in Beaumont, Texas
No matter what kind of commercial property you have, Bill Clark Pest Control can provide customized services to keep your business pest-free. We have a team of experts who are there to evaluate your property and devise a plan to keep pests away and get rid of any existing pests.
We are able to provide pest control for many different industries including:
Retail
Healthcare
Offices
Schools
Property management
Hotels
Banks
Warehouses
Government buildings
Apartments
Grocery stores
Bill Clark Pest Control Provides Customized Services
For over 60 years, the pest control specialists at Bill Clark Pest Control have provided a variety of insect and rodent control services for commercial properties throughout the Beaumont area.
The first thing we will do is send an inspector to do a detailed evaluation of the inside and outside of your building. This is how we identify pests as well as the specific conditions and service points of your commercial property.
The findings from this thorough evaluation will be used by our trained staff to come up with a pest management plan that's specifically formed for your commercial property. This plan will handle existing pest problems and prevent new pest problems. We also meet industry regulations.
Set Up A Consultation With Us Today
The best way to keep your commercial property free of pests is to give Bill Clark Pest Control a call at (409) 204-5612. You can reach us by phone 24/7 as we always have someone on call. We are here to keep pests away from your business.
< Previous
Next >