April 7, 2021
How Silverfish Get Into Beaumont Homes
Dealing with pest issues is never fun, but it's always better when you understand your enemy. Before you clicked on this page, would you have been able to recognize a silverfish scurrying through your property? If you don't know much about silverfish, they can appear scary. Fortunately, they are harmless to humans. However, the amount of frustration they can cause in your home may make you put an emphasis on your prevention efforts once you get the facts.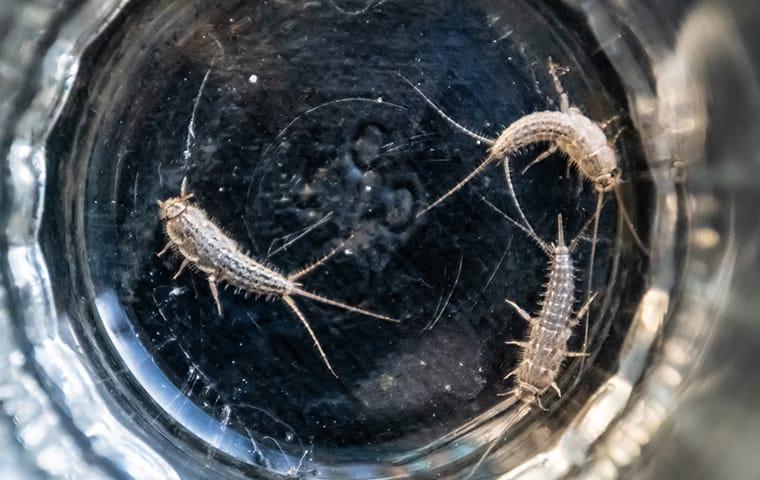 The Problem With Silverfish
While these pests actually look more like lobsters than fish, they do have a slightly shiny coating that changes from gray to silver in the right lighting. Their hard, outer shell provides strength and flexibility, allowing them to squeeze through a variety of cracks and crevices around your home. They feature a variety of appendages, including two front antennae, six legs, and a three-pronged tail. If they weren't so small, they would look very intimidating! However, though small, they are still unpleasant to encounter in your home.
You're most likely to spot silverfish in some of the areas in your house where you least prefer to encounter pests: your bathroom, kitchen, and basement areas. What do these rooms have in common? Moisture. Silverfish love damp conditions and areas of high humidity, so you'll usually see them in areas of poor ventilation, lots of condensation, or leaking pipes.
Along with moisture, silverfish are attracted to starchy foods. When they invade your kitchen, they'll go straight for your stored dry foods. In the bathroom, they'll eat your trash and even your hair. When they invade your basement, they'll eat anything from old newspapers to cardboard boxes.
Traveling in large packs, silverfish can do a lot of damage to your stored items, books, and magazines very quickly. In fact, one of the best ways to spot a silverfish infestation is if you realize that some of your paper items are incurring unexplainable damage.
Prevention Advice That Actually Works
Since silverfish are small, flexible, and rather speedy, they can be difficult to corral and even harder to keep out of your house. Plus, they can bring a bunch of their close friends with them, so barricading their entry isn't necessarily the best strategy. Your prevention efforts should focus on limiting their attraction to your home by controlling moisture issues. If you keep moisture from building up in your home, then they'll probably move on to another property more suitable for their preferences. The best way to control moisture buildup in and around your house include:
Addressing areas of poor ventilation: usually a fan can help these kinds of places, but you might need to use a dehumidifier in your basement and crawlspace to help prevent condensation.
Watching for leaky pipes: even pipes with just a small leak can create conditions conducive to a silverfish infestation, so monitor them carefully.
Regular lawn maintenance: an evenly cut lawn will allow moisture to distribute evenly. It will also reduce clutter that can create unnecessary moisture buildup that attracts silverfish into your yard.
Along with moisture control, you'll want to limit their access by sealing up potential entry points. Fill cracks and crevices with silicone-based caulking and apply weather-stripping to all exterior doors.
Unfortunately, these measures won't guarantee a silverfish-free home, even though they can help. The only way to keep silverfish out with assurance is with professional pest control solutions. For more advice or assistance, contact the professionals at Bill Clark Pest Control. Our highly trained pest professionals can make your pest worries a thing of the past, without breaking your budget. We are standing by to help!
< Previous
Next >