Effective Pest Control In Stowell, Texas
Stowell, Texas, is a lovely town on the eastern border of Chambers County. Our proximity to the Gulf of Mexico means we have very high humidity and moisture-rich conditions. These conditions happen to be exactly what pests are looking for. Stowell's humid subtropical climate makes the area extremely susceptible to pest activity.

Not to worry, we've got your back. Bill Clark Pest Control has been providing quality residential and commercial pest control services to the residents and businesses of Southeast Texas for over 60 years. Our dedicated team is comprised of licensed and certified "bugsperts" that are experienced in eliminating pest activity and keeping it out for good. Our service area is all over Southeast Texas, from the Lakes down to Bolivar Peninsula. We are the largest pest control company in the region and we look forward to providing you with the pest protection you deserve.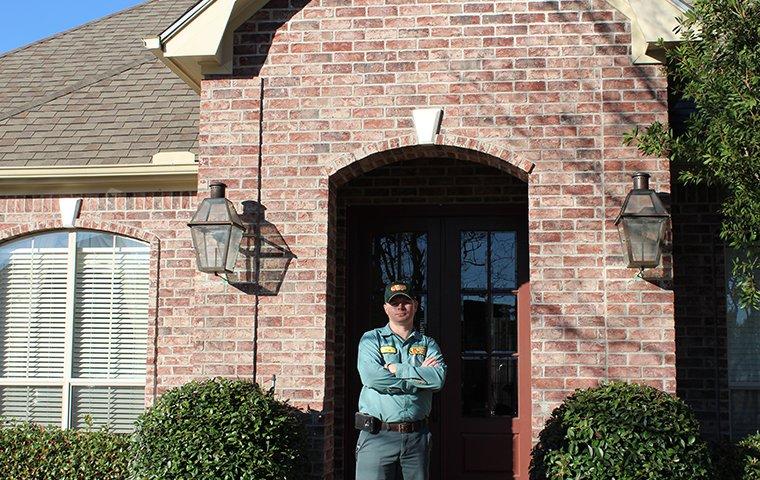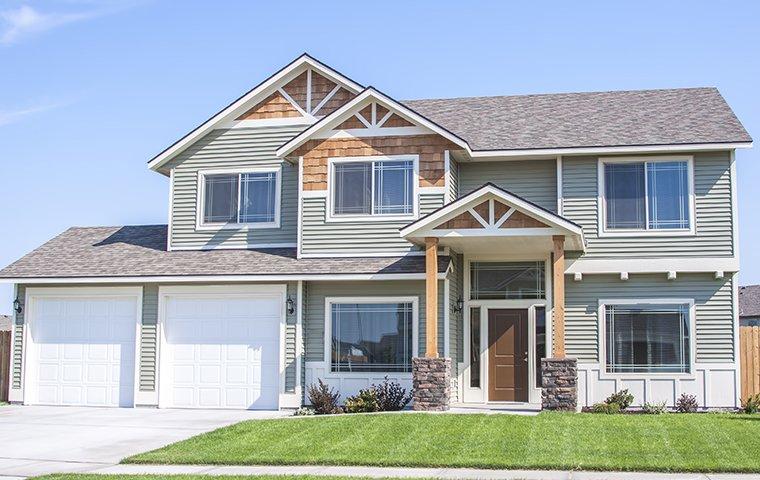 Home Pest Control In Stowell, TX
Since 1957, we have worked hard to protect the residents of Stowell and the surrounding areas. We offer comprehensive residential pest control plans that can be customized to fit your particular needs.
Quarterly Package Plan: General pest control against more than 13 pests.

Quarterly Package PLUS Fire Ants OR Rodents: General pest control plus control against lawn fire ants OR rodents.

Quarterly Package Plan PLUS Lawn Fire Ants AND Rodents: General pest control plus control against lawn fire ants AND rodents.

Pest Stop Plan: A one-time treatment option that targets specific pest problems.
Look over each of our plans to get an idea of the types of services we offer. From year-round protection to one-time treatment, we'll help find the perfect plan that's right for you. We start with a thorough inspection of both the interior and exterior perimeter of your property and come up with a specific treatment plan that targets your unique pest problems. Our services are guaranteed. If a pest should return between scheduled visits, we promise to come back and treat the area at no additional charge.
Commercial Pest Control In Stowell, TX
Owning a business comes with a lot of responsibilities. No matter what type of company you run, there are a lot of details to keep track of. So many that some things can get neglected. Something you don't want to neglect is any signs of pest activity. Even one little pest can quickly grow into a large-scale infestation if it's not taken care of right away. Our commercial pest control services offer comprehensive protection for a long list of businesses including but not limited to:
Retail

Healthcare

Office buildings

Schools

Property management

Hotels

Banks

Warehouses

Apartment buildings

Grocery stores

Government buildings
No matter what type of business or industry you're involved in, pest activity is not something to take lightly. The dangers of infestation not only threaten the health of your customers and employees but also puts your reputation at risk. Call us today to protect your business from the horrors of pest infestation once and for all. There's no time to waste.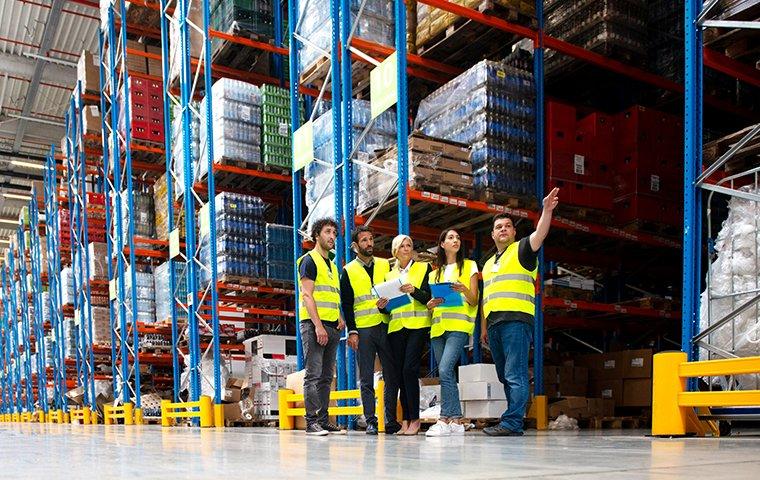 Guide To Minimizing Mosquito Exposure In Stowell, TX
No one likes getting bitten by mosquitoes. The welts they leave are puffy, itchy, and can sometimes ooze if we itch them too hard. Needless to say, it's important to try and minimize your exposure to mosquitos at all costs. Here are a few mosquito avoidance and prevention tips:
Stay inside at dusk and dawn.

Wear light-colored clothing.

Use mosquito repellent when you leave the house.

Mist repellent around the perimeter of your property.

Install traps in parts of the yard that are ideal for breeding.

Remove any sources of standing water.

Eliminate piles of debris and remove leaves from the gutters.
The most reliable way to protect your property from mosquito activity is to contact the team at Bill Clark Pest Control. We offer complete mosquito control services that eliminate mosquito activity and reduce conducive conditions around your property to keep them from coming back.
Protect Your Stowell, TX Property From Termite Damage
Termites can cause large-scale destruction, costing billions of dollars in repairs every year. The best thing you can do when it comes to termite prevention is to be proactive. Here are thirteen things you can do to protect your home from the perils of termite damage:
Repair any rotten areas of the roof to prevent entry.

Remove any moisture-damaged wood.

Eliminate any wood-to-soil contact.

Make sure woodpiles and wooden structures are kept a good distance from the house.

Examine any wood or wooden items brought onto your property.

Install loose mortar or weather stripping around the windows and doors.

Divert water from the house/maintain functional gutters and downspouts.

Fix downspouts to extend further away from the house.

Repair leaky faucets and pipes.

Service your HVAC unit regularly.

Put a dehumidifier in moisture-rich areas of the house.

Use vent fans in kitchens, bathrooms, and laundry rooms.

Grow indoor plants that are known for absorbing humidity.
Unfortunately, no one method of prevention is 100% effective. That's why Bill Clark Pest Control offers comprehensive termite control and prevention services year-round. Our treatment methods and maintenance visits protect your property to give you the peace of mind you deserve. Call us today.