Southeast TX Mosquito Control Experts
At Bill Clark Pest Control, we understand how annoying mosquitoes can be. Especially in our region where we're surrounded by many different waterways. We also realize mosquitoes are not just a threat to homeowners. These pests are a major concern for commercial and industrial facilities in Southeast Texas and threaten the health of employees and contractors as well as create unfavorable working conditions.
Keeping mosquitoes off your property is made easy by the team of mosquito control experts at Bill Clark Pest Control. Providing effective mosquito treatments in Southeast Texas for over 60 years, our licensed pest control professionals have the knowledge, tools, and expertise to significantly reduce mosquito activity in residential environments. We also operate one of the largest mosquito truck fogging fleets in Southeast Texas, making us the ideal choice to control mosquitoes around worksites and other commercial and industrial grounds.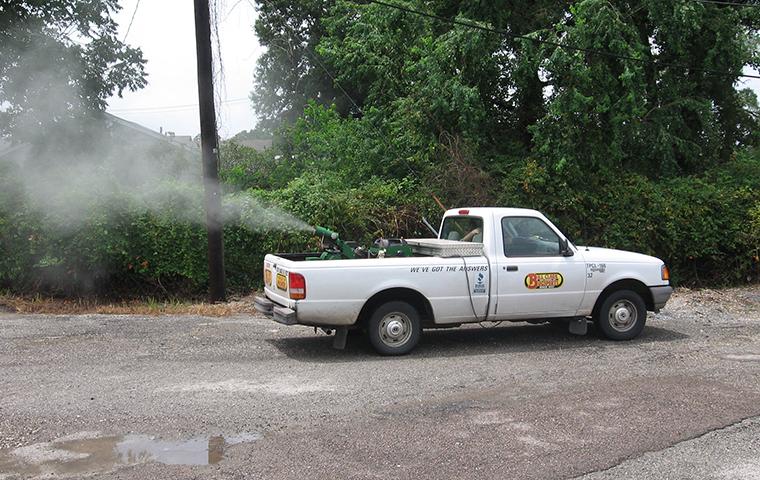 Residential Mosquito Control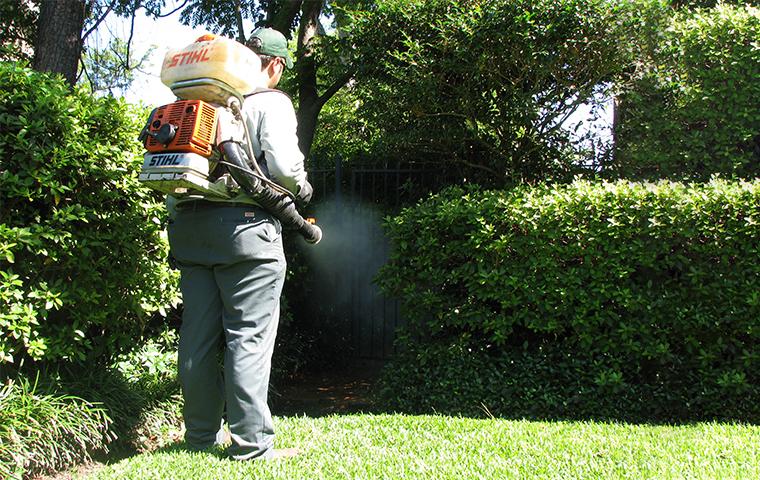 Seasonal Mosquito Treatments
To prevent mosquitoes from taking over your yard or property, Bill Clark Pest Control provides seasonal mosquito treatments that significantly reduce activity.
Every month April through November (optimal treatment months), one of our highly trained Bugsperts will treat your property focusing on areas where adult mosquitoes rest and harborage.
If necessary, mosquito breeding sites will be treated to prevent mosquitoes from re-populating.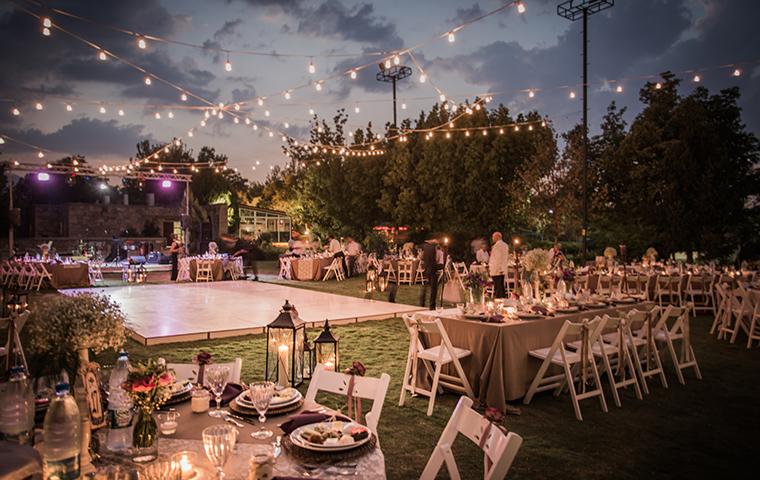 One-Time Mosquito Control For Special Events
At Bill Clark Pest Control, we also provide one-time mosquito services to specified areas for outdoor weddings, family reunions, special occasions, and other parties and events.
Prior to the special day, one of our Bugsperts will treat the area to eliminate mosquitoes before they have the opportunity to attack your guests.
Commercial & Industrial Mosquito Control Services
Servicing commercial and industrial facilities as well as colleges, neighborhood associations, subdivisions, and municipalities, our truck-mounted mosquito fogging services are one of the most popular methods for controlling mosquito populations and allow our team to cover a large area in a timely manner. What's more, our commercial and industrial mosquito services are available 7 days a week, 365 days a year.
This service is typically performed during the early morning hours or late in the evenings, both times when mosquitoes are most active. In areas where our trucks cannot go, we'll use backpack foggers to eradicate mosquitoes and treat standing water (where mosquitoes breed) with a product that kills mosquito larvae.
Mosquito Frequently Asked Questions
What types of mosquitoes are common in our region?
Prominent mosquitoes in Texas include the Asian tiger mosquito, salt marsh mosquito, and the Southern house mosquito. While each species has unique behaviors, they all have the same four-stage life-cycle – egg, larvae, pupa, and adult.
Mosquito eggs:
After a female mosquito has a blood meal (males do not bite), she lays her eggs in a place where they will be exposed to water – either directly on stagnant water, in a depression, or on something that collects rainwater.
Larvae:
When water floods the eggs, they hatch. Mosquito larvae feed and live in the water, growing into the pupa stage.
Pupa:
During this stage in the life cycle, pupa continues to live in the water. They do not feed. Internal changes to the pupa occur, and it emerges from the water as an adult.
Adult mosquito:
Each adult mosquito will emerge from the water and begin to search for food including a blood meal for females.
Why are mosquitoes a year-round problem for Southeast Texas?
Here in Beaumont, Port Arthur, Orange, and throughout all of Southeast Texas, we experience mild winters. This enables mosquitoes to not only survive but thrive in our area.
Do mosquitoes carry disease?
Yes, there are several mosquito-borne diseases to be aware of especially in Texas, including but not limited to:
West Nile virus
Chikungunya virus
Eastern & Western Equine Encephalitis
Zika virus
Additionally, mosquitoes may spread heartworm disease to dogs and cats.
How do you treat for mosquitoes in standing water?
Female mosquitoes breed in standing water. In order to kill mosquito larvae, we use a mosquito larvicide. Environmentally friendly, there is no worry that the product will pollute water nor cause injury to wild animals, pets, or people.