Expert Rodent & Wildlife Exclusion Services
Exclusion services from Bill Clark Pest Control are the ideal solution for property owners who want to keep rodents, raccoons, birds, and other wildlife in Beaumont and Southeast Texas out. A proactive approach to pest control, exclusion, or pest-proofing is a preventative service that stops infestations by eliminating the ways they get in.
At Bill Clark Pest Control, we have highly trained Bugsperts on staff who specialize in exclusion work. If your home or business is at risk of becoming infested by rodents and/or wildlife in Southeast Texas, we can help!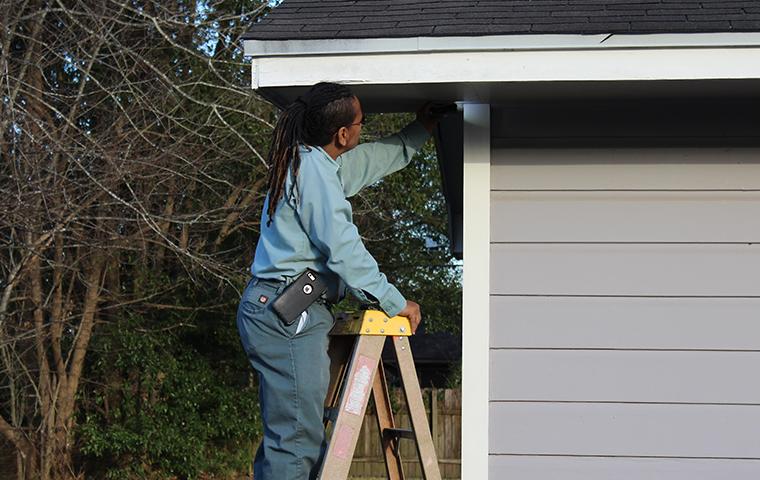 Our Rodent & Wildlife Exclusion Process
To prevent pests from entering (or returning), our team will implement a plan that focuses on both the interior and exterior of the structure. During our exclusion services, we will:
Repair minor holes. For larger repairs, we'll point out conditions and recommend a contractor.
Install durable copper mesh in mesh holes.
Use expanding foam to seal openings including gaps around A/C, electrical, and plumbing lines.
Add screening where necessary.
Install door-sweeps on entry doors and other doors where appropriate.
Caulk around windows and doors.
For more information on our exclusion services, or to request your FREE inspection, please reach out today. Our local Bugsperts are ready to help!
Exclusion Frequently Asked Questions
What is exclusion?
In simple terms, exclusion is pest-proofing. It is the best way to limit unwanted intrusions by rodents, wildlife, and even some insects.
Do I really need to fix every hole?
Did you know that mice only need a 1/4 of an inch diameter opening to squeeze their way in? While larger rats can fit through gaps and holes that are the size of a quarter. So the answer is, yes! That is if you want to keep pests outside where they belong.