Our Highly Trained Bugsperts Get Rid Of Crazy Ants
Getting rid of a Rasberry crazy ant infestation is a job best left to the professionals at Bill Clark Pest Control. Known for their erratic behavior and colonies that contain extremely high numbers, crazy ants are not a pest you want on your property. In fact, immediate action is highly recommended upon any sign of an infestation because these pests are known to harborage inside circuitry units and short out electrical components, and can literally disturb wildlife and outdoor activities. For industrial facilities, crazy ants are an extremely important pest to take note of as they can shut down operations.
At Bill Clark Pest Control, we understand the significant threat this invasive species poses to residential, commercial, and industrial properties including sensitive accounts like hospitals and other healthcare facilities, and offer highly effective crazy ant control in Beaumont, Port Arthur, Orange, and throughout all of Southeast Texas.
Our Rasberry Crazy Ant Control Process
FREE Inspection & Identification
Proper identification is key to resolving infestations of crazy ants in Texas. That's why our team starts with a thorough inspection of the entire property including the interior of any structures. Based on our assessment, we'll recommend treatment and provide you with a proposal for a solution.
Preparation
To ensure optimal success, there is a degree of preparation that must be completed prior to treatment. Removing items on the lawn and trimming grass are examples of the recommended preparations.
Crazy Ant Treatment
We'll treat specified and recommended areas with a product that kills crazy ants and suppresses new activity.
Follow Up Treatment
Depending on the severity of the problem, your property may require a booster treatment. When you reach out to us anytime during the year after your initial treatment, we'll come back and re-treat for half the price.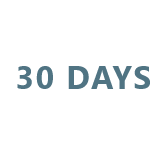 Bill Clark Pest Control's 30-Day Crazy Ant Warranty
When you partner with Bill Clark Pest Control for Rasberry crazy ant control, you'll receive a 30-day warranty.
If crazy ants come back anytime during that 30 days, we'll come back out to re-treat at no cost to you!
Rasberry Crazy Ant Frequently Asked Questions
Can I take care of crazy ants without professional help?
Many property owners in Texas try DIY crazy ant control and most fail. Do-it-yourself products do not provide adequate control, the best materials can only be applied by pest management professionals.
Do crazy ants sting?
Tawny Rasberry crazy ants do not have stingers and cannot sting.
Why are they called Tawny Rasberry crazy ants?
A non-native ant species, crazy ants were discovered in the Houston, Texas area in 2002 by Tom Rasberry.