February 3, 2021
Why You Should Call The Professionals About Pests In Your Beaumont Home
The Southeast Texas region has long been considered a hotbed for various kinds of unwanted pests. A recent report from ABC 12 News stated that the increasingly warmer winter temperatures and heightened rainfall have created an environment that appeals to mosquitoes, fire ants, cockroaches, and many other nuisances. Homeowners in Beaumont who experience a pest invasion are reminded to promptly contact a local pest control specialist to thoroughly eliminate these problems.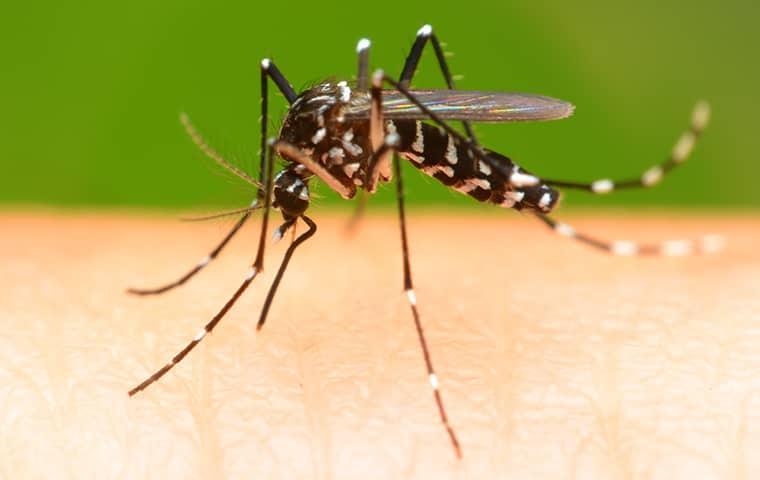 Pests Pose A Potential Year-Long Threat To Homes In Beaumont
Based on a variety of seasonal factors, Beaumont homes are susceptible to infestation from different pests throughout the year. Many of these invaders such as cockroaches, rodents, and termites are capable of adapting to their physical environment for several reasons. Examples include temperature changes, availability of food and water supplies, and reproductive cycles.
Seasonal Pest Concerns In Southeastern Texas
Here, we look at the types of undesirable pests that penetrate homes in the greater Jefferson County region at different times of the year.
Summer: Colonies of fire ants are in full force by June that may quickly spread from lawn areas into homes. Fire ants are capable of stinging humans and can be dangerous to those who have allergic reactions. The German, American, and Asian cockroaches are also active during these hot months and will move indoors when sources of food exist.
Fall: Rodents such as mice, rats, and other vermin can enter homes and create problems such as by gnawing through electrical wiring. Their droppings and urine can cause respiratory problems and contaminate materials such as insulation. As the fall approaches, both the black widow and brown recluse spiders will form their egg sacs and may seek refuge in dark and quiet parts of a home.
Winter: The brown-banded cockroach commonly seeks warmth during these months and it often lives in furniture. Roof rats are another potential wintertime problem as they infiltrate attic spaces of a home and have babies and generate foul odors.
Spring: Termites are bustling during this time and can cause tremendous property damage that is sometimes not covered by homeowner's insurance policies. Squirrels are an active springtime rodent that may enter a home and be heard rummaging through walls and damaging insulation and wiring.
Why Do-It-Yourself Pest Control Measures Typically Fail
Some property owners will detect an infestation and attempt to try fanciful home remedies or purchase do-it-yourself products. Unfortunately, these efforts are generally not successful because the products are ineffective and the methods are not truly comprehensive. A pest control professional will make an accurate assessment of the full extent of the problem(s) and uncover the root of the infestation.
Many of the pests that invade Beaumont homes require serious treatment with specialized chemicals and more than one method is often needed to fully eradicate them. This is one reason why commercial pest controllers must be properly licensed, certified, and insured in Texas. Your home is among your largest investments that deserve thorough protection and many pests pose significant health risks to you, your family members, and even your pets.
Year-Round Pest Control Solutions For Beaumont Property Owners
Many homeowners have chosen a year-round pest control solution that is intended to eliminate current and prevent future infestations. These services address pest concerns on the interior and exterior areas of the property using an approach that is customized for your situation.
Since 1957, Bill Clark Pest Control has been delivering results providing one-time or ongoing treatments for customers in southeast Texas.
The year-round protection plans include quarterly service visits that eliminate and prevent more than 13 of the most common pests. Contact our professional team today for a no-obligation home inspection.
< Previous
Next >