March 7, 2019
Why DIY Bed Bug Solutions Often Fail
Many people know of bed bugs, but not many know where they came from if they find them in their home. Think for a moment, if you find bed bugs crawling around in your bed, how did they get there? If you are stumped by this question, let us shed some light on the subject. Bed bugs are traveling pests, more specifically hitchhiking ones. The reason they are hitchhiking pests is due to the fact that they cannot fly and they can't crawl very fast. This leaves these bloodsucking pests with no other option than to cling to an item, usually one with fabric, and hope that it eventually makes it to a place that they can call home. If bed bugs have found their way into your home, you may be here looking for a solution to get them out. Here are some things to consider.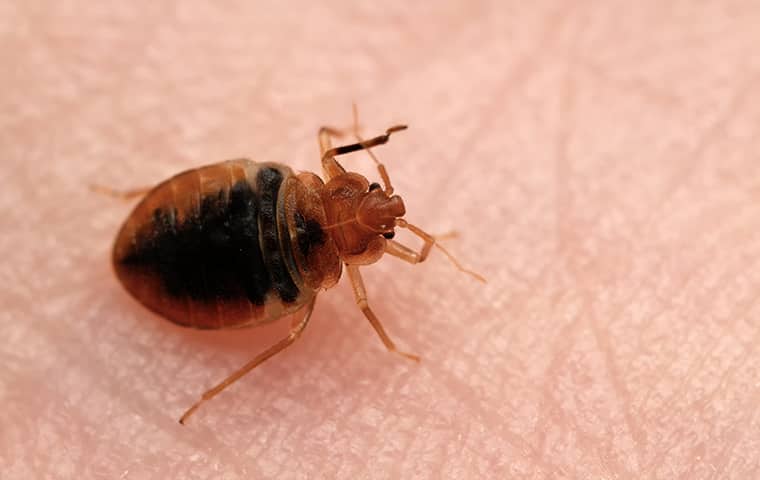 Bed bugs are crafty pests that are fairly good at sensing danger. On top of this, keep in mind that hiding is what they do best, it's how they entered your home in the first place. When bed bugs use these skills to evade do-it-yourself treatments, it can be easy to become frustrated. One of the ways they do this is by hiding inside wall voids until the danger subsides, which they can do for up to a week before starving.
Something else to consider before using store-bought pest control is the danger it may pose. Often times, when pest control products are not used properly, they can pose a risk to more than just pests but to people and their pets as well. We do not recommend any untrained person using pest control products in their home.
Why Bed Bugs Are A Year-Round Problem and Worse Around Tourist Season
Because bed bugs are a traveling pest, the more movement there is, the more they spread. If you live in a tourist town, your chances of bringing home bed bugs rise exponentially. Consider this quick example. Mr. Smith comes to town to visit, bringing bed bugs with him from a hotel he stayed at on the way. If he visits a supermarket, a bookstore, and an antique shop, he carries the risk of spreading bed bugs to each of these locations. From there, all it takes is you buying and bringing home the wrong item for bed bugs to become a problem for you. Also, keep in mind that if you are in Mr. Smith's shoes, you are also at risk of bringing bed bugs home with you from your vacation.
Why Professional Treatments For Bed Bugs Are Worth It
Whether you have brought bed bugs home with you from vacation, or the local supermarket, their presence in your home means you need help. Don't waste your time getting frustrated with DIY methods that fall short, instead choose the Bugsperts. We have been dealing with pests for over 61 years. With one call, we will put all of that experience into solving your bed bug problem! It's what we do!
< Previous
Next >