July 9, 2019
Why Choose Termite Protection Through Bill Clark Bugsperts This Summer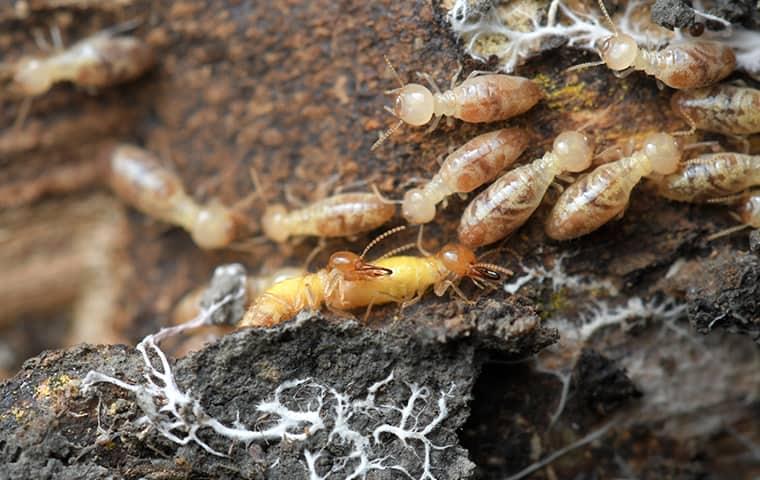 With termite season already underway, new colonies are beginning to spread into our homes and businesses. Mature colonies send out winged reproductive termites called swarmers to build these new colonies a short distance away from the original one. Unfortunately, these swarmers are known to infest the same structure as the colony they originated from; creating twice as much damage in half the time.
This summer, it's best to be prepared for the rise in termite activity. Protect your Texas property by enlisting the help of pest professionals. Termites thrive in the heat of our Texas summers, and this year will be no different.
Why you need termite protection
Did you know that termites are solely responsible for over five-billion dollars-worth of property damage each year in the United States? Without an effective termite control and prevention plan for your Texas property, your home or business building could fall within that five-billion dollars. Additionally, termites are a type of insect that prefers to stay hidden while they work, meaning you may not know you have them until the damage has already been done.

Unlike many other insects, termites work all day, every day. These tireless workers never sleep, which is why choosing a quality termite protection program from Bill Clark Bugsperts is always a good investment. We will work to keep your property termite-free year-round.
How our termite treatments work
Here at Bill Clark Bugsperts, we provide the best pest control treatments and service options available to protect Texas homes and business from termites, including the Sentricon® System with Always Active™. After providing a thorough termite inspection, we will install Sentricon® with Always Active™ baiting stations around the exterior of your property. This method of termite treatment attracts termites to these baiting stations, instead of the wooden elements of your property. When termites carry this bait into their nest, it works to eliminate the entire colony effectively. With Sentricon® with Always Active™ baiting stations, any new termites that venture onto your property will reach the bait before the structures in your home or business, and the active ingredients will work to ensure each new colony is destroyed before they have a chance to get inside.

With Bill Clark Bugsperts on your side, termites won't stand a chance. Keep your Texas property 100% protected this summer when you get Sentricon® with Always Active™ from the pest professionals here at Bill Clark Bugsperts! To schedule an appointment, contact the Bugsperts today!
< Previous
Next >