March 7, 2019
Why Call The Bugsperts When Fire Ants Invade Your Yard
When you were a kid, did you enjoy running around barefoot? Most kids did. That is until they ran over thorns or, worse, crushed a red ant hill. It isn't fun having a thousand tiny ants crawling on you and biting you at the same time. No matter where you are, or what you are doing, if fire ants get involved everything is bound to become less enjoyable. The good news is that there is a way to keep your Texas property safe from fire ants this year.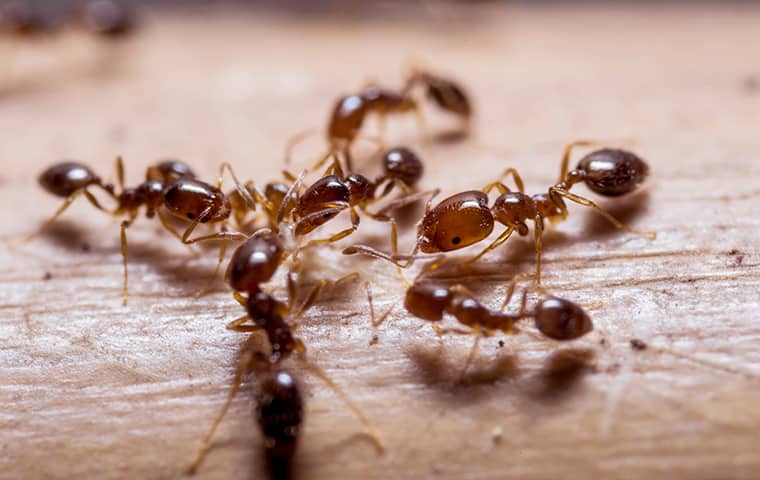 Why Fire Ants Are Nearly Inevitable Here In South Texas
There are not many certainties in life, but it is definitely certain that if you walk far enough here in South Texas you will find fire ants. They are everywhere, at the park, in our yards, and anyplace else we would like to have fun. The reason they are so prevalent here in Texas is due to our constantly warm weather. Studies have shown that fire ants best function when the temperature of the soil is between 70 and 95 degrees. Seeing that most of Southern Texas hardly ever drops below 70, it would seem that fire ants are not going anywhere anytime soon.
Why Fire Ants Are So Hard To Treat
When dealing with any dangerous pest, prevention can be tricky. Finding ways to get fire ants off of your property without interacting too closely with them can pose a fair amount of difficulty and sometimes pain.
If you decide to take the store-bought pest control route, you may run into problems. This is because store-bought pest control products contain chemicals, chemicals that, if used improperly, could be harmful to more than just fire ants.
Because of these difficulties, it is always better to have a professional treat your property rather than try to do it alone. A professional will know just the right amount of pest control treatment to use and where and how to use it to minimize the threat of being attacked by nasty fire ants.
Why The Bugsperts Should Be Your Choice For Professional Fire Ant Control
If you don't want fire ants invading onto your property, the best thing you can do is get the professionals here at Bill Clark Bugsperts involved. With just one application of our long-lasting fire ant treatment, your lawn and property will be protected against fire ants. For more information on how our treatments work or to discuss other pest control options, give us a call today. One of our friendly service reps would be happy to find a solution for you.
< Previous
Next >