January 16, 2020
Why Being Proactive Is The Best Form Of Pest Control In Montgomery
Everyone has a slightly different opinion about home pest control, but most people fall into two categories: proactive or reactive. Pest control is either something you actively prevent, so that you don't have to deal with the consequences or it is something you deal with when a problem begins to arise. We say, "begins to arise," because people in the reactive camp don't want to deal with the reproductions of a pest control problem either. They just have a different way of handling the issues. In some cases, it is possible to deal with a pest problem as it arises. But the vast majority of the time, reactive pest control falls short. Here are a few examples.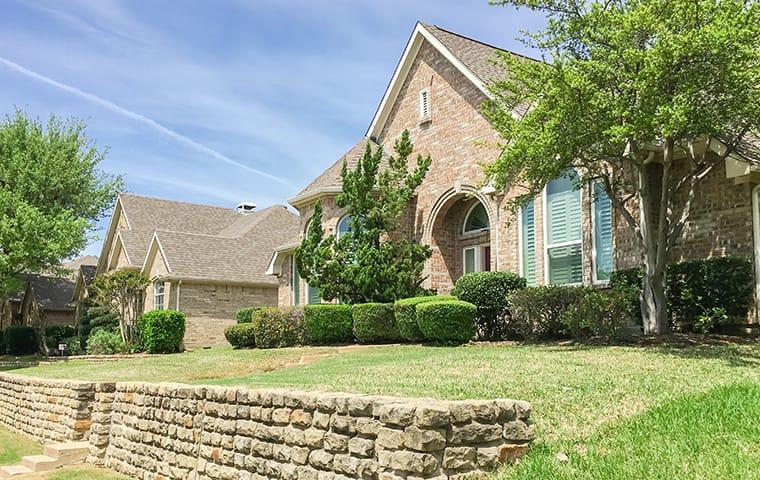 Subterranean Termites
If you're thinking that you'll be able to see termite damage or notice termite activity before extensive damage is done to your home, you're likely to be disappointed. This type of termite may take a year or more to do significant damage but it does this damage in nearly complete secrecy. Termites come up from the ground and feed on the inside of the wood in a home. You can look at a wall inside your home and think that it is completely3 fine without realizing that there are thousands of termites devouring it from the inside. We believe proactive termite control service is essential for preventing extensive, and possibly irreparable, damage. For this protection, we strongly recommend the Sentricon® System with Always Active™.
Cockroaches
We have several species of cockroaches in our service area. All of them can be a threat to your health and the health of everyone living inside your home. Cockroaches are linked to the spread of more than 33 kinds of bacteria. This is because they climb around in dumpsters and sewers and they feed on some very dirty things like the feces of animals. When they get into your Montgomery home, you may never see them. They can taint your food, your dishes, and your food-prep surfaces without revealing themselves. These can lead to flu-like symptoms you may be tempted to blame on the flu. Exterior pest control treatments can help you stop cockroaches long before you're asking the question, "Why are we sick all the time?" This is a much better way to deal with the health threat cockroaches present.
Scorpions
In our Montgomery service area, scorpions are a threat. A sting from a scorpion is very unpleasant and will have your rushing to the hospital. You may see scorpion activity before you get stung, but most often this doesn't happen. Scorpions are nocturnal creatures that will roam around in your home at night, and they are secretive insects that will hide under objects in your yard. Routine visits from a pest control professional can help to address these insects before they surprise you and make you extremely sick.
Pharaoh Ants
All ants are not created equal. When it comes to making you, and everyone in your home, sick, Pharaoh ants are top of the list. This is because Pharaoh ants feed on the wounds of livestock, pets and other animals. When they get into your kitchen foods, they can expose the food to harmful organisms they've picked up. Like cockroaches and scorpions, Pharaoh ants are mostly nocturnal. They can get into your food while your sleeping. This can cause mysterious stomach illnesses. Residential pest control can help you stop ant infestations before they begin. And if ants ever find a way past your exterior pest control defenses, you have fast access to a licensed professional who knows your home and your pest pressures.
Are you ready to be proactive?
We hope so. These are just some of the pests that can hurt you before you even realize you have a pest problem. Get control of them with ongoing, always active pest protection from Bill Clack Pest Control. Reach out to us and get started today.
< Previous
Next >