December 30, 2021
What To Do If You Have Black Widow Spiders In Your Conroe Home
If you spot a shiny, black spider with a red hourglass mark on its abdomen, do not approach it! It could be a black widow spider living near your Conroe home.
Only female black widow spiders have this iconic hourglass marking, warning people and pets to stay far away. Bites from these pests are extremely dangerous and keep many homeowners from feeling safe in their yard. Let's learn more about the black widow spider and how to keep it out all year round.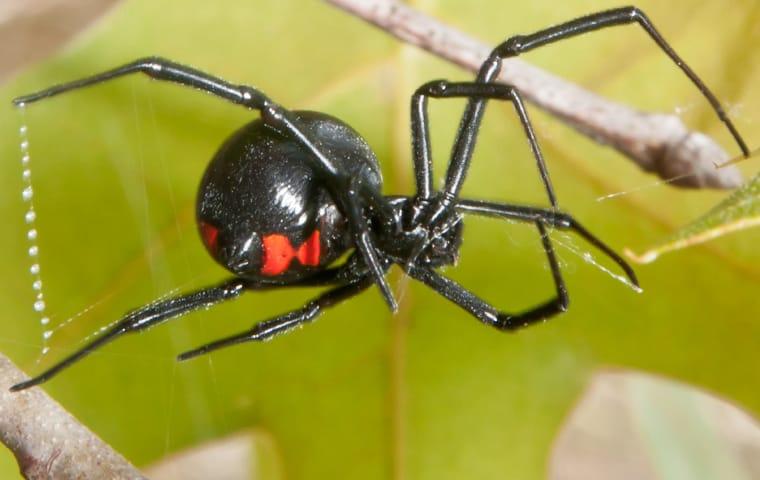 The Real Dangers Of Conroe Black Widow Spiders
You are most likely to encounter black widow spiders around dark areas of the property. These pests prefer to live in damp, dark, moist areas that receive little traffic. Children's play equipment, garages, and crawlspaces are some of the most suspect areas.
Although black widow spiders are highly venomous, bites are rare. Black widows usually only bite when they feel threatened or are pressured into protecting themselves. If a black widow spider bites you, you may begin to experience some negative symptoms right away. Some of the most common symptoms include nausea, vomiting, paralysis, or drooling. If you suspect that you have been bitten, it will be important to seek medical attention right away.
Active Black Widow Spider Prevention Tips
Although it's not possible to maintain a 100% spider-free home all the time, some prevention tips may help to keep dangerous species far away.
Check out these helpful spider prevention tips for Conroe homeowners and beyond
Prevent access to the home by sealing up all potential entry points. Waterproof caulking is great for cracks and gaps, while more prominent points of damage may need to be professionally addressed.
Black widows love living inside firewood and firewood cord stacks. Pile your firewood stacks at least 25 feet away from the home or other outbuildings.
Keep an eye out for pest prey species that may be drawing spiders inside. Practice reasonable general pest control if at all possible, including crumb management, proper cleaning, and securing long-term pest management services.
If you are still concerned about the presence of black widow spiders near your home, prevention steps may not be enough to grant total peace of mind. It would be wise to seek a professional spider control consul from Bill Clark Pest Control.
Bill Clark Pest Control Makes It Easy To Stay Spider Free
If a spider infestation around your home makes you uneasy, it may be time to reach out for professional control. Bill Clark Pest Control provides ongoing spider mitigation that is active all year round. By keeping an eye on pest prey species while simultaneously de-webbing the sides of your home, our professionals will keep you spider-free for as long as possible.
Active spider infestations are dealt with quickly, cleanly, and safely, protecting the ones you love most from the dangerous effects of black widows and their bites. Below are just a few ways we integrate spider control with our residential and commercial pest management:
Removal of spider webs from the walls, sidings, and eaves of the home.
InspectIon of any suspicious habitats for signs of spider activity
Creation of a spider mitigation protocol that works alongside your needs.
The best way to get rid of a spider problem in Conroe is with professional home pest control assistance from Bill Clark Pest Control. Call our office to learn more!
Next >