August 28, 2019
What To Do If Flies Get Into Your Beaumont Home This Summer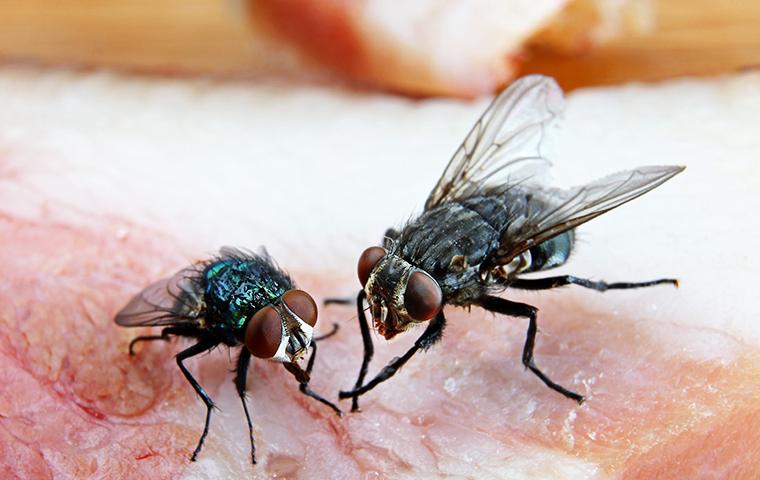 If there's a truth that all homeowners in Beaumont can agree on, it's the fact that flies in the home are a huge annoyance. It is common to find flies in your kitchen or around your home during the summer months. With the readily available food sources and the warm heat of the sun, flies are looking for places to breed and lay their eggs.
Our humid summers create the perfect environment for flies to thrive, and when they are able to invade our homes, they have many advantages available to them. Additionally, many Beaumont homeowners enjoy opening windows and doors to allow the summer breezes to circulate. While this may be a great way to enjoy the fresh air, it can also be an open gateway for invading flies.
Fly Prevention Tips
If there's any way you can keep flies out of your home this summer, you're going to want to take it. Finding maggots in your trash can, or worse, in your fruit bowl, is definitely not something you want happening. And the problems don't end with just maggots. Flies are known for feeding on rotting carcasses, decaying organic materials, feces, and garbage, all of which contain a plethora of harmful bacteria and pathogens. You have no way of knowing where the flies in your home have been, and you certainly don't want flies on your food after they've been rummaging around in your garbage.
To keep flies out of your home this summer, consider a few of these prevention tips.
Keep outdoor and indoor garbage cans closed and sealed at all times.
Don't store food on your counters. Instead, store food products in plastic containers or in the refrigerator.
Install screens on your doors and windows and repair any screens that have holes or rips in them.
Clean your counters and floors frequently to keep crumbs and drink spills to a minimum.
If flies are buzzing around your home and driving you crazy, professional fly control is your most effective option.
Here at Bill Clark Bugsperts, we provide inspections, treatments, and control for Beaumont homes. Keep your property pest-free this year by reaching out to Bill Clark Bugsperts for all your pest control solutions!
< Previous
Next >