October 23, 2019
The Dangers Of Having Mice In Your Beaumont Home
In most areas of the United States, rodents become more a problem for homeowners as the weather becomes cooler. Here in Texas, our weather remains mild year-round. Instead of seeking out shelter from the cold, rodents in our area are looking for easily accessible food sources. Mice are particularly fond of invading our Beaumont homes. Once mice have infested your property, it won't take long for you to notice signs of their presence. A few signs of a mouse infestation include small droppings, the musky odor of urine-soaked drywall, and gnaw marks on furniture.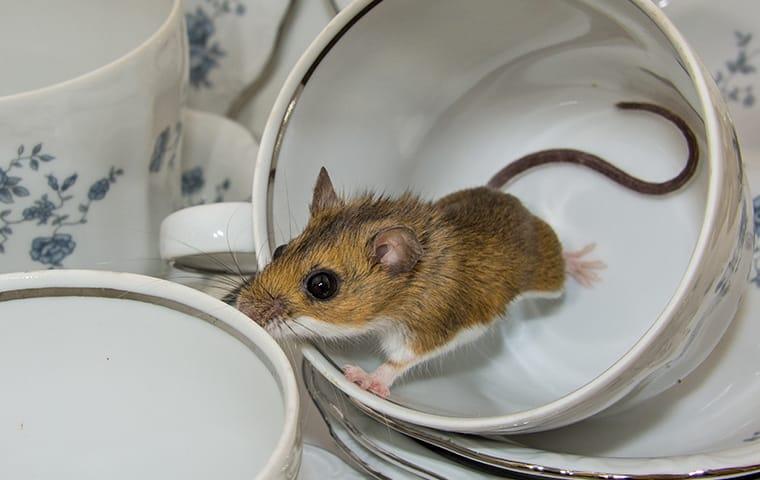 Why Mouse Infestations are a Problem
No one wants to deal with a mouse infestation. These destructive rodents rip up insulation, leave urine and feces wherever they go, and chew on everything from furniture to personal items. And when mice invade your Beaumont home, they are not just a threat to your property. Mice are known for contaminating food products and counter surfaces with harmful bacteria. These bacteria are linked to the spread of diseases such as hantavirus, salmonella, leptospirosis, and dysentery, which can cause serious health concerns for you and your family.
Mouse Prevention Tips
The best prevention against mice will always be the protection of a residential rodent prevention plan from a trusted pest control company. Your next best option is removing common attractants from your Beaumont property. Check out these simple rodent prevention tips.
Locate cracks and crevices around the exterior of your home and seal them with a caulking gun.
Clean food and drink spills immediately.
Keep leftovers and other food items in airtight containers instead of on your counters.
Avoid leaving out pet food.
Replace torn window and door screens
Ensure your garbage bins remain sealed.
Reduce hiding spaces for mice by removing toys, equipment, and other clutter from your lawn and home.
Implementing these prevention tips can help reduce the risk that mice will infest your Beaumont home. But mice can be difficult to eliminate once they've invaded. While mouse traps may provide a temporary solution, mice can learn to avoid them, which renders traps useless in the long run. The only true solution for mouse infestations is professional rodent control from the experts here at Bill Clark Pest Control. Our residential rodent control plans include free inspections, interior and exterior baiting stations, follow-up treatments and much more. Turn to the professionals here at Bill Clark Pest Control today for effective answers to all your pest control needs.
< Previous
Next >