August 6, 2021
The Best Termite Control For Your Beaumont, TX Property
If you were really hungry and had no food around, would you ever consider eating wood? Probably not. Most wood provides absolutely no nutritional value for humans. The same thing cannot be said for termites. These small pests love wood because it contains cellulose. Termites are so crazy about wood, they regularly invade area properties to find it. If your home is even partly made out of this resource, you should be worried. Thankfully, there are ways to keep termites away. To help you do this on your Beaumont property, here are some things to consider.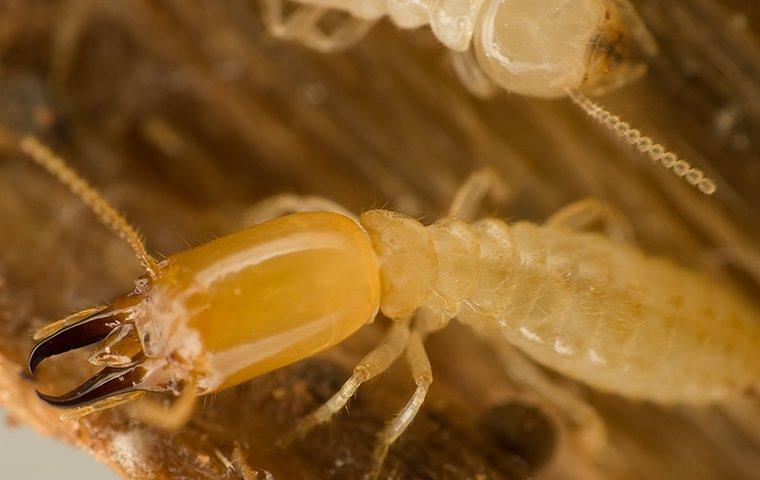 Common Termites In Beaumont
Beaumont is home to two species of termites, Formosan subterranean termites, and Southeastern drywood termites. The main difference between these wood-destroying pests is where they live. Southeastern drywood termites live inside the wood they infest. Formosan subterranean termites, on the other hand, live underground in large colonies and use tunnel systems to travel to and from sources of gatherable wood.
How Destructive Are Termites?
Termites will not destroy property in a week. They won't even cause noticeable damage in a month. Most often termite colonies take several months, if not years, to seriously damage property. Keeping this in mind, termites cost Americans five billion dollars each year. Part of the reason this number is so high is because of how termites destroy wood. Where other pests like carpenter ants and carpenter bees openly damage wood and can be seen around areas they infest, termites destroy silently and stay either underground or inside the wood that they are infesting. The only time you might see these pests is if they are swarming. One thing to note with this is that termite swarms only occur after colonies become mature, which usually only happens after a considerable amount of damage has been done.
DIY Strategies For Termite Prevention
Termites are drawn to properties by certain things. To reduce your chances of having these pests damage your home, here are some prevention strategies to use.
Seal gaps, holes, and cracks in the exterior foundation of your home using a caulking gun.
Eliminate sources of water build-up around your property.
Repair damage to ( and clean out) your gutters.
Fix leaky piping and fixtures inside your home.
Remove sticks, leaf piles, dead stumps, fallen trees, cardboard, newspaper, and wood-based items from your yard.
Store firewood and untreated lumber at least 30 feet from your home's exterior.
DIY vs Professional Termite Control
Although many effective methods exist to deter termites, very few DIY strategies work to eliminate these destructive pests. One big problem with doing your own termite control is having no way of knowing if it is working. Without access to expensive monitoring equipment and software, termites are nearly impossible to track. This leaves homeowners with two options: Treat the property and cross your fingers that things work out fine, or go with a more guaranteed solution to these pests.
Our recommendation is to hire a pest control professional. At Bill Clark Pest Control, we have an upper hand against destructive termites. Not only do we use state-of-the-art equipment to identify and track these pests, but we also have access to industrial-grade termite treatments. If you don't have a pest control license or access to the advanced tools needed to properly handle termites around your property, let us help you out. Contact our team today to learn more about our affordable termite control options and schedule an inspection for your Beaumont property.
< Previous
Next >