December 23, 2021
Keep Bed Bugs Out of Your Montgomery Home With These Simple Tips
If you live anywhere near the Montgomery area, you are more than familiar with the nasty, itch-inducing bed bug.
Bed bug infestations can happen to anyone in our little town, from commercial managers and homeowners to dirty houses and crystal-clean family homes. Their numbers have been rising for several years, and infestations won't be going away anytime soon.
Here's everything you need to know about getting rid of bed bugs in Montgomery.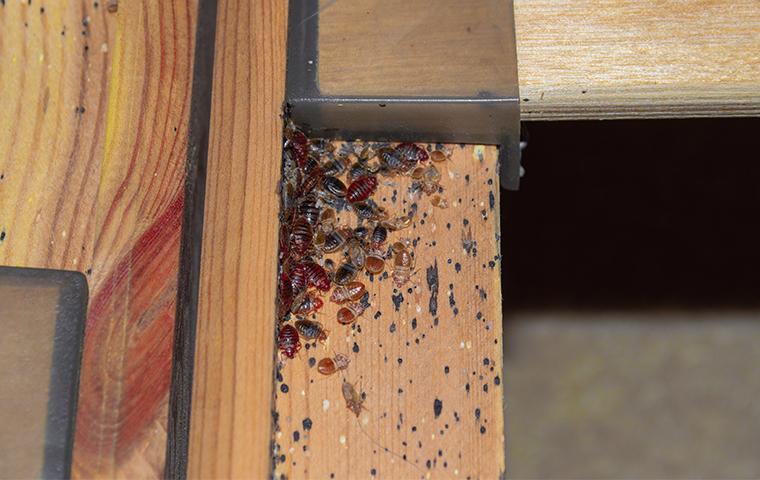 The Start Of The Average Montgomery Bed Bug Infestation
It may take several weeks or even months before you realize the presence of a bed bug infestation in your home. Bed bugs are known to 'hitchhike' on clothing or personal belongings and will introduce themselves into your home after trips or vacations. Bed bugs can live in other areas besides beds, including books, electrical outlets, and couches. Female bed bugs can lay up to 300 eggs during their lifetimes, quickly creating more problems for homeowners.
How To Not Pick Up Bed Bugs In Montgomery
Unlike other types of insects, bed bugs are generally not found in the wild. Instead, you are likely to pick them up while passing through a bed bug hotspot. Bed bugs are hitchhiking pests and are found in areas where humans travel frequently. This includes train stations, airport terminals, bus stops, and overnight lodgings such as hotels. Bed bugs may also be present in areas of higher education, including elementary schools and universities. In either case, it is crucial to be aware of prevention steps to avoid picking up vectors of your own.
Store any bags, purses, or cases off the ground while traveling. If you must seat them on your lap, keep any fabric from touching the seat next to you.
Refrain from buying secondhand furniture or appliances unless you are 100% certain of its source. If you notice strange blots, a strong smell, or any signs of pest activity, consider purchasing your items somewhere else.
Wash all your clothing after returning from a trip, preferably on the highest possible heat setting.
For more tips and tricks regarding identifying bed bugs, please reach out to Bill Clark Pest Control.
Bill Clark Pest Control Offers Complete Bed Bug Treatment
Although bed bug prevention steps are beneficial for Montgomery homeowners, they are rarely, if ever, 100% effective. Because bed bugs can travel quickly during the holidays or after a vacation, prevention will no longer be helpful after these vectors get into your home. Some do-it-yourself (DIY) treatments may help eliminate a few of their number, but they will not exterminate the entire infestation. For this reason, it is recommended to reach out to Bill Clark Pest Control for bed bug control at your earliest convenience.
Professional bed bug control from Bill Clark Pest Control is applied in three steps:
Our free initial bed bug inspections will determine the severity of your infestation.
One of our professional "bugsperts" will apply a treatment mixture chosen to accommodate your lifestyle needs.
We will ensure the destruction of bed bugs around your property by completing regular follow-up visits.
If bed bugs are ambushing your Montgomery home, don't wait until the situation worsens. Contact the professionals at Bill Clark Pest Control right away to schedule your free initial inspection.
< Previous
Next >