June 17, 2021
How To Tell If Your Montgomery Property Has Termites?
If ever there were a pest whose name strikes fear into Montgomery homeowners, it's the termite. After all, termites are known for causing considerable damage to homes as they feed on the wood inside of them. In fact, termites are responsible for several billion dollars' worths of damage each year in the United States alone. Unfortunately, one of the reasons termites can be so destructive is because many people don't know when they have an infestation in their home. As such, knowing how to accurately identify a termite infestation goes a long way in limiting your exposure to these destructive pests. Furthermore, should your Montgomery home become infested with termites, you need to know the effective termite control solutions you can count on to get rid of them once again.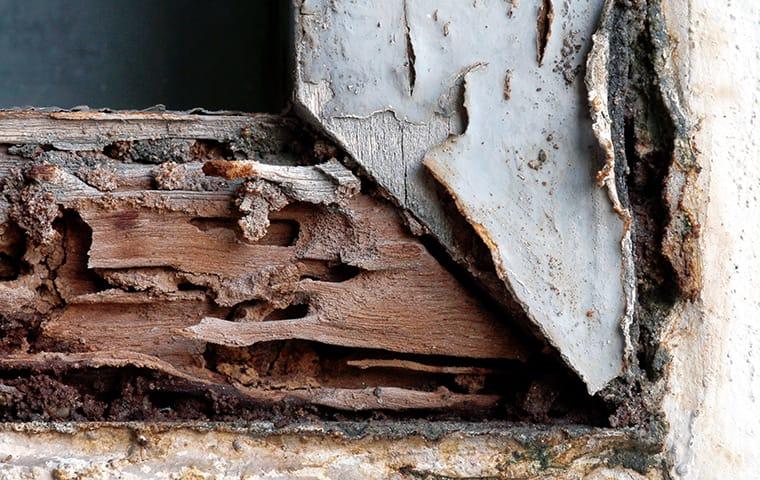 What Are Termites?
Termites are small ant-like insects that feed on the cellulose that makes up wood. In doing so, they can be quite beneficial to the surrounding ecosystem as they can help to break down fallen trees and other decaying organic matter. However, that also makes them quite destructive when they get into homes. Although they prefer decaying wood, as it is easier for them to eat, termites will eat just about any wood found inside a home. This includes structural wood, flooring, siding, doors, and even furniture.
Termites live in colonies that are made up of castes. The three castes are workers, soldiers, and reproductives. While workers and soldiers tend to remain in their nests or within the wood they are eating, the reproductives will set out to create new colonies in a process known as a termite swarm. Unless termites are swarming, you are not likely to ever see termites in your home, even if it is infested.
Why It Can Be Hard To Spot Termite Problems?
The main reason it is so hard to tell if you have a termite infestation is that you won't typically see termites in your home unless there is a swarm. As such, infestations can last for long durations without being dealt with. As such, they can cause much more damage than if they were found sooner. Despite this, there are some signs to look for to tell if your Montgomery home has been infested with termites. You should also consider annual professional inspections to make sure your home is not infested.
What Are Signs Of A Termite Infestation?
Because you won't likely see actual termites in your home, you need to know the other signs of a termite infestation that you can look for to know if your home has been infested. These include:
Tight-fitting windows and doors.
Excessively squeaky floorboards.
Frass on the surfaces of your home.
Mud tubes in the soil around your home.
The shed wings of swarmers on the surfaces of your home.
What To Do About Termite Infestations?
In the unfortunate circumstance that you do find yourself dealing with a termite infestation in your Montgomery home, contact the professionals here at Bill Clark Pest Control right away. After all, the longer a termite infestation is allowed to persist, the more damage it can cause to a home. Our termite control program is specifically designed to effectively eliminate all termites in and around homes. Furthermore, if you opt for annual termite inspections, we will make sure your home's exposure to termite damage is always kept to an absolute minimum. Don't let termites destroy your home from the inside out. Give us a call today to get started with a termite control solution that works for you and your property.
< Previous
Next >