July 7, 2021
How To Get Rid Of Bed Bugs In Your Beaumont, TX Home
Bed bugs are one of the worst pests you can get in your home no matter where you live, and Beaumont is no exception. Since we're less than two hours from one of the country's busiest airports, George Bush International (IAH), we have many more opportunities to wind up with these parasitic pests. Once you do get bed bugs, they can quickly become endemic without you even knowing they're there until you have a huge problem. What's worse is there's not a lot you can do on your own to get rid of them – that's why prevention is key.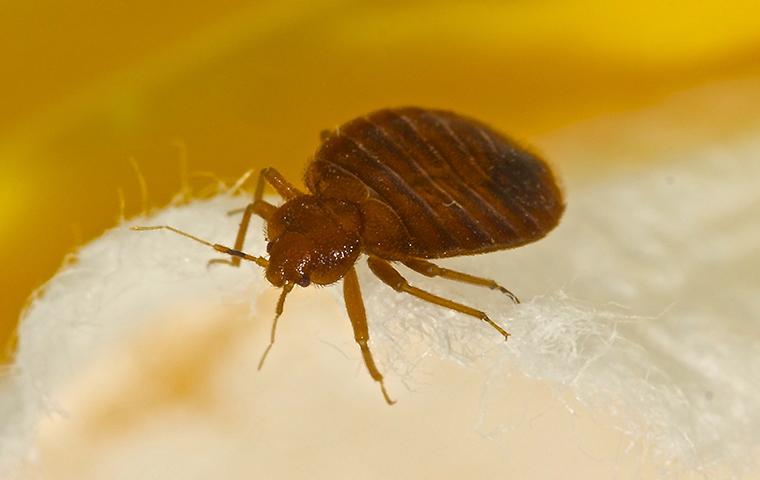 How To Spot A Bed Bug
Contrary to popular belief, bed bugs are not microscopic. They only feel invisible to the naked eye because they're so good at hiding. Bed bugs love to hide in some crazy places – and not just in and around your bed. They can set up shop between carpet fibers, under light switch covers, inside appliances, and even under keyboard keys.
Once you find a bed bug, you'll know it by its distinct look. Bed bugs are tiny – usually smaller than ten millimeters. They're flat as a flapjack and almost totally round when unfed, while they're more cylindrical and longer after eating. They're typically tan to light brown, and they're often slightly see-through.
Bed Bug Prevention
Bed bugs are about as tough to get rid of as roaches. They breed in secret, so by the time you notice an infestation, it's probably quite severe. They're resistant to a lot of household pesticides, making it really tough to bomb or fog them out. Maybe worst of all, they're so good at hiding that it's almost impossible to find and kill them all. That's why you want to prevent them rather than try to eradicate them. Take measures like:
Avoid laying luggage on hotel beds and sofas.
Wash and dry all clothes in the hottest possible setting after travel.
Avoid secondhand shopping if you can – and always check secondhand items for bugs.
Watch out for bugs in public places like trains and busses, airports, and rental cars.
What To Do If You Get An Infestation
If you do wind up with an infestation, there are a few do-it-yourself (DIY) remedies you can try, though it's important to remember most of these will only have a shot at working if your infestation is small and limited to one part of your house. Two home remedies that you could try are:
1. Diatomaceous Earth (DE): Spreading this rough, sand-like material on your mattress will shred bed bugs when they walk across it, killing adults and nymphs alike. You'll need to leave a heavy coating of DE on your mattress for at least 24 hours before vacuuming it off.

2. Borax: is sodium tetraborate powder, often used as a laundry additive. A thick coating of this white powder on your mattress can suffocate bed bugs. Again, you will need to leave it at least 24 hours before vacuuming your mattress.
You may have noticed these remedies only work well for mattresses and other soft furniture. If you have a bed bug infestation that's spread through the rest of your house, there's not much you can do on your own. Home remedies like powders and sprays can ruin appliances and electronic devices, and even then you may not find all the bed bugs. Fortunately, there's a better way.
Here at Bill Clark Pest Control, our bugsperts have been in the business of bed bugs since 1957. We've got a whole repertoire of effective bed bug solutions to treat your infestation, get it all, and make sure it never comes back. So give us a call at (409) 204-5612 or visit our contact page to schedule your service today.
< Previous
Next >