February 25, 2021
Five Quick And Simple Silverfish Prevention Tips For Conroe Homeowners   
For the general public, learning about insects and creatures is not a fun activity. It very well may not be, but it's extremely necessary, that is, if you want to keep them from coming into your Conroe home and disturbing your peace. There are several pests people have a 'common knowledge' of. In these cases, overall ideas about where a specimen may originate from and how to stop them are spread around. When a critter isn't spoken about that often, it prohibits residents from being able to handle an invasion.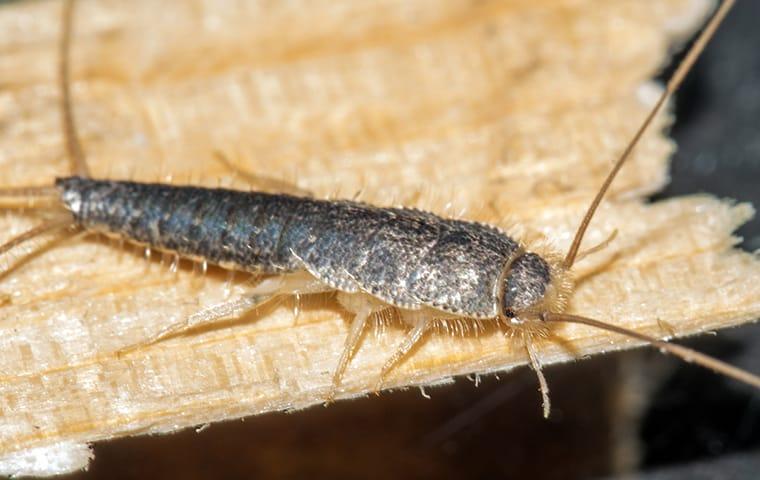 Silverfish are among the creepy crawlers that folks don't understand much about. For many, it is a mystery how they function and what drives them. Considering this, facts about their risk factors and danger levels are elusive as well. Homeowners knowing how to prevent them is kind of rare. Use these tips to ward silverfish off, with a hand from Bill Clark Pest Control.
Tip #1: Patch Things Up
Silverfish typically enter homes through cracks and crevices in doors, windows, baseboards, and foundations. This in mind, you'll need to fix these flaws. To seal holes, try using caulk or replacing window screens. Attaching sweeps to exterior doors could be helpful too. Plumbing leaks and moisture malfunctions should be repaired as well, and immediately. Dampness and water are key to silverfish survival. These bugs also thrive in darkness and humidity, so they'll be in the following spaces:
Attics
Basements
Sheds
Garages
Storage containers
Boxes
Kitchens
Bathrooms
Silverfish are quite unique looking. Their 0.75 of an inch long bodies resemble the shape of a carrot, and they have metallic skin. Color-wise, they are blue-silver, white, or brownish-gray. Three protruding appendages and two antennas outline their figures. They scamper quickly on their six legs.
Tip #2: Keep It Cool
As mentioned, silverfish need warmth to sustain themselves. Regularly using a dehumidifier or air conditioner can level the interior climate. Moreover, your crawl space vents should never be closed.
Tip #3: Clean, Clean, Clean
Carbohydrates, fabrics, and paper materials are sustenance for silverfish. These bugs will wreak havoc in your kitchen's pantries and cabinets. They will primarily feast on cereal and goods that consist of grains, starch, and sugar. While in other places in your home, they'll be munching away on clothes, upholstered furniture, linens, and more. Your bookshelves and offices will have ruined contents and files. Further, silverfish eat cellulose, shampoo, glue, and wallpaper.
Given these details, it's pertinent that you thoroughly clean your dining and meal preparation areas. Specifically, vacuum rugs to get up crumbs, wipe off countertops, and wash your dishes. You shouldn't procrastinate with taking out the trash. Be sure to store garbage and food in securely locked containers.
Tip #4: Scope Things Out
Seeing as how silverfish frequently nestle in items that are put away in sheds and basements, it would be wise to scan these things before going indoors with them. Examine packages in addition before bringing them inside.
Tip #5 Contact Bill Clark Pest Control
Silverfish are hard to directly kill because they are nocturnal. Besides, you'll want to avoid touching them anyhow. Contact with these creatures sometimes causes skin irritation and allergic reactions. Seeing a single one, or their pepper-like feces on surfaces, confirms an infestation. The bugs bring along others, like carpet beetles, so give Bill Clark Pest Control a call.
Our licensed technicians use contemporary products to eliminate silverfish with speed. Our treatments adhere to federal regulations. You and your loved ones will be safe. Domestic animals too. Our effective techniques include structural modification, exclusion, and sanitation. Call us at Bill Clark Pest Control today about a free inspection with no obligation! You'll be glad you made that call!
< Previous
Next >