October 10, 2021
Do I Need Professional Help To Get Rid Of Bed Bugs In Beaumont?
If bed bugs are a problem on your Beaumont property, it's advisable to check into options that work. Some residents may wonder, "Do I need professional help to get rid of bed bugs in Beaumont?" If these same residents conclude that trained specialists are required, Bill Clark Pest Control is ready and willing to help keep any and all pests out of your home.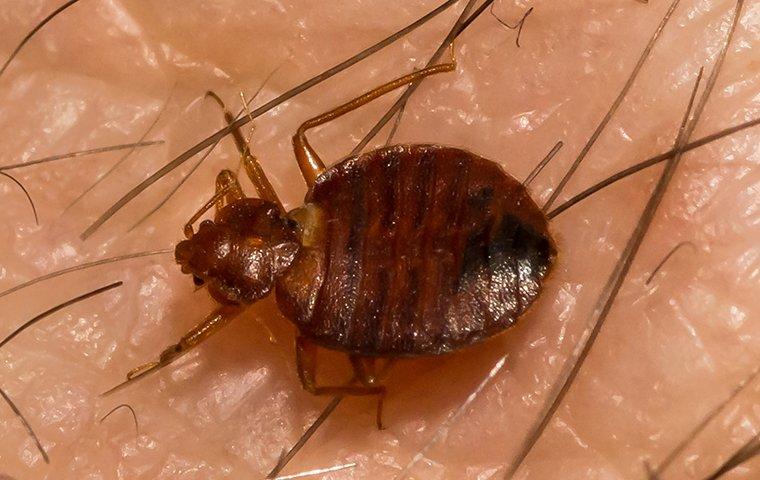 Do-It-Yourself (DIY) Bed Bug Removal Methods
Ever wonder if DIY methods can do the trick? The truth is that such an approach can work fairly well when combined with professional methods or specifically as a deterrent- not as a bed bug complete elimination strategy. Some common treatments include:
Alcohol: Remember, these are bed bugs, not barflies, so use rubbing alcohol. Some wars against these pests have been waged by spraying a mix of rubbing alcohol and water on infested areas and even bugs themselves.
Diatomaceous Earth: This natural powder can be sprinkled throughout the home to control bed bugs. Although the food-grade variety provides a non-toxic way to treat these pests, the home can become messy when covered in a layer of this dust in hopes it works before too long.
Drying: If clothing is at risk, put them into a clothes dryer with the setting turned on high. Unfortunately, this bed bug solution is not comprehensive like our technicians at Bill Clark Pest Control can provide.
Essential Oils: Some folks swear by the effectiveness of these substances. Popular mixes may include one or more oils from the following: lavender, tea tree, bergamot, eucalyptus, cedarwood, clove, lemongrass, cinnamon, thyme, rosemary, and peppermint.
Freezing: If specific items are in danger, consider freezing them. Set the freezer to 0 degrees, enclose the article in a bag, and freeze it for a minimum of four days to kill bed bugs.
Steam Cleaning: Using the power of hot steam can treat upholstered furniture, baseboards, carpeting, and other household areas. If the airflow is too strong, bugs can scatter, resulting in incomplete treatment.
Shopping For Bed Bug Insecticides
Another method to try is using popular bed bug remedies sold online and at big box stores. Foggers, sprays, traps, and laundry treatments are typical big sellers. While sprays may be toxic, they don't necessarily eradicate a bed bug infestation since each bug and every single egg must be treated. Often locating the pests makes this work difficult, leaving Texas homeowners asking, "Do I need professional help to get rid of bed bugs in Beaumont?"
Permanently Handling Bed Bugs
While it is technically possible to control bed bugs without the help of professional exterminators, it is doubtful. Chasing after individual bed bugs can be extremely time-consuming and may end in defeat anyway. Homeowners may think they have a good handle on an infestation when in reality, they have barely scratched the surface of the situation. All it takes is one bed bug to begin an infestation again. Ongoing professional maintenance helps prevent any bed bug from beginning the life cycle all over once more.
Bid Bed Bugs Bye-Bye
There are various ways to address bed bug issues, but it can be quite a stressful undertaking for the average homeowner and rarely yields the desired outcome. If asking, "Do I need professional help to get rid of bed bugs in Beaumont?" The resounding answer may be, "yes." Taking the foolproof route to handle bed bugs involves the simple act of contacting Bill Clark Pest Control: our experts have a wide array of strategies for taking care of bed bugs for good.
< Previous
Next >