January 30, 2020
Busting Beaumont Bed Bug Myths
Do you know why DIY bed bug solutions often fail? It is because there are a lot of myths about bed bugs. Today, we are tackling some of those myths so that you have the knowledge you need to catch bed bugs early and get rid of them before they torment you.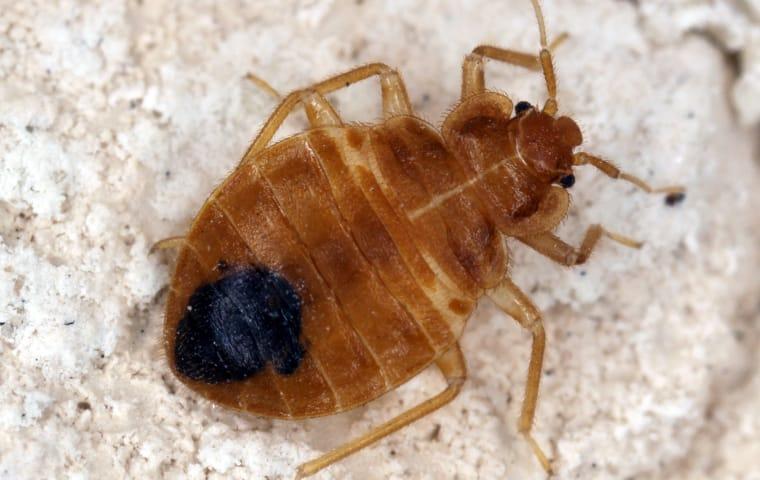 Myth #1: Are bed bugs invisible to the naked eye?
No. Bed bugs are tiny, but they're not that tiny. When a bed bug first hatches, it is about 1 mm in length. That's small, but you can see it. As it grows, it will get to be about 4.5 mm in length. While bed bugs are definitely small pests that are easily missed, you can see them if you're looking for them. We recommend that you keep a wary eye out for these blood-eating pests. It is best to catch them early—before they have a chance to torment you.
Myth #2: Do bed bugs only live in dirty homes?
No. Bed bug infestations have been found in the cleanest of environments. You can't prevent a bed bug infestation with good sanitation. These insects don't eat bacteria. They feed almost exclusively on human blood. Therefore, they have no reason to prefer a filthy home over a clean home. It is, however, easier for bed bugs to survive in a cluttered home. Clutter helps bed bugs stay hidden from view.
Myth #3: Do bed bugs come in from the outside?
No. Bed bugs are indoor pests. They are carried from one location to another. This is important to understand because you may think that your residential pest control plan will keep you protected from bed bugs. It won't. These insects bypass your exterior pest protection. But it is nice to have a residential pest control plan because it gives you fast access to emergency pest control service from a pest professional who knows your home and your family.
Myth #4: Do bed bugs only live in beds?
This is probably the most important myth we need to bust. Why? Because many people throw their beds out when they find bed bugs, thinking that this will stop their infestation. It rarely does. Bed bugs live in a lot of places other than beds. Here are just a few of the many places bed bugs live:
Behind baseboards and crown molding.
Under rugs.
Inside wall outlets.
In furniture that is near the bed.
In couches.
In furniture near couches.
Inside wall voids.
In duffle bags, luggage, pocketbooks and other carriable containers.
If you find bed bugs in your home, don't throw your bed out. Contact a licensed and experienced pest control service provider, like Bill Clark Pest Control. Our bugsperts understand the entomology of bed bugs and use products and methods that are proven to be effective at arresting bed bugs infestations.
Myth #5: Can I get rid of bed bugs myself?
It is extremely difficult to get rid of bed bugs. We could give you a long list of reasons why but the simple reason is that bed bugs have been indoor pests since the dawn of recorded history. That is quite a feat, considering how much they torment us. If bed bugs were easy to get rid of, either they would be extinct or they would have adapted to living outside and feeding on animals. We don't recommend that you try to get rid of these insects on your own.
Bed Bug Control in Beaumont
If you've found bed bugs in Beaumont, call on the bugsperts. The team at Bill Clark Pest Control knows exactly what is required to track and eliminate bed bugs. We can help you get the results you're looking for and get your home bug-free.
< Previous
Next >