September 17, 2021
Are These Bed Bugs In My Montgomery Home?
In Montgomery, Texas, there is a little something for everyone. Beautiful historic parks, tree-lined streets, antique shopping, and historical markers can keep you busy all day. Montgomery locals believe you will love their city so much that you will never want to leave. One pest that would be happy to visit Montgomery and never leave is the nasty bed bug.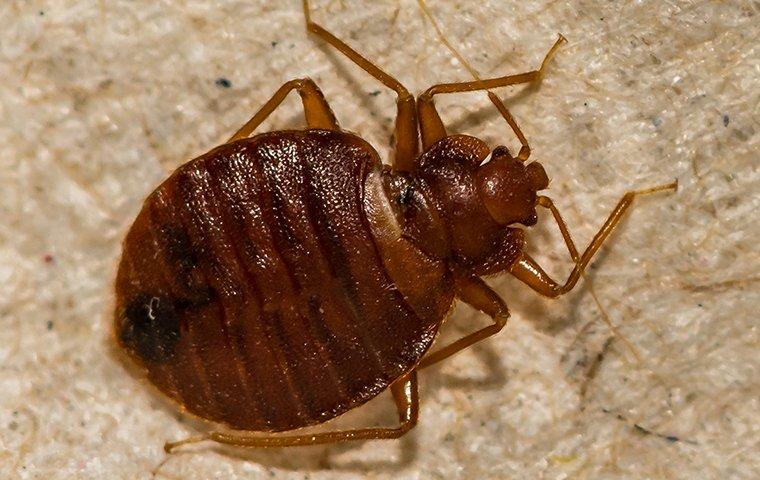 What Montgomery Residents Should Know About Identifying Bed Bug Infestations
Bed bugs are tough to identify and are sometimes confused with other insects. To properly treat infestations, homeowners need to know what pest problem is affecting their homes.
Some insects that can be misidentified with bed bugs include:
Booklice
Baby cockroaches
Carpet beetles
Bat bugs
Fleas
Spider beetles
Swallow bugs
Ticks
Mites
All of these are potentially problematic for your home, but if you have a true bed bug infestation on your hands, it's important to respond quickly.
Here's A Quick Way To Identify Montgomery Bed Bugs
To identify bed bugs, homeowners should be aware of the different stages of a bed bug's development. Using proper identification techniques can assist homeowners in taking steps to eradicate pest problems. Identifying the pest pressure facing your home at the start will remove headaches for the homeowner later.
Stages of bed bug development for identification purposes are as follows:
Eggs: Bed bug eggs look like dots are shiny and slightly transparent to pearl white. They are only about 1mm long, making them difficult to spot.
Eggshells: Empty eggshells resemble eggs; however, they will be flat instead of shiny.
Nymphs: Young bed bugs are smaller versions of adults with a translucent or whitish-yellow coloration. When they feed, they will appear redder. As they grow, they get darker. Nymphs are about the size of a pinhead, measuring from 1 mm to 4.5 mm.
Adult: At this stage, bed bugs are oval-shaped and grow to about 3/16 inches in length (about the size of an apple seed or Lincoln's head on a penny). Before they feed, they are brown and flat. After feeding, bed bugs become redder in color, swollen, and elongated. They have six legs, two antennae, and no wings.
If you see signs of bed bugs in any stage of life it's time to take action.
What Are The Top Signs Of A Bed Bug Infestation?
You cannot assume that you have a bed bug infestation from bites on the skin. Bed bug bites can look like bites from other pests like mosquitoes or chiggers.
The best way to identify a bed bug infestation is by the following signs:
Rusty to reddish stains on bed sheets or mattresses
Dark spots that bleed like a marker on fabric
Tiny eggs or eggshells
Live bed bugs
Look for these signs in areas you suspect bed bugs to be hiding. For reference, bed bugs usually stay close to their blood sources and are commonly found around bed frames, headboards, mattresses, and box springs. However, bed bugs are not limited to the bedroom, the whole house is up for grabs.
Other bed bug infestation areas include:
Furniture
Wall hangings
Papers and books
Pictures
Under carpet edges
In electrical outlets
Baseboards
Brickwork
No place is safe from bed bugs so homeowners need to take prevention seriously.
Get Rid Of Your Montgomery Bed Bugs Once And For All
Removing hitchhiking bed bugs from your home can be extremely difficult. They are some of the toughest pests to eliminate. Bill Clark Pest Control wants to help you with bed bug control. We offer FREE bug inspections and identification. Upon confirmation of a bed bug infestation, we will provide you with a plan and treatment options for getting rid of these blood-feeding pests once and for all. Call Bill Clark Pest Control today and let our "Bugsperts" take the heavy burden of bed bugs off your shoulders.
< Previous
Next >